Support Saugus Cafe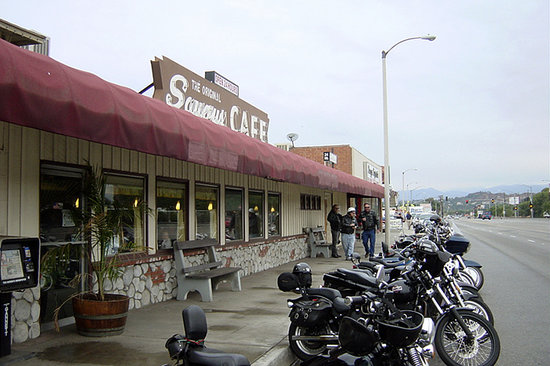 The Original Saugus Cafe has been the longest standing restaurant in Los Angeles County, opened originally in 1886 by James Herbert Tolfree as the Saugus Eating House. During the pandemic the adored Cafe like many others, has stayed open but similarly to other establishments has been struggling to make ends meet.
Many businesses have had to close due to the pandemic. For instance, according to Mike Flemming, the owner prior to closing, Mountasia Family Fun Center was formerly open for 25 years and served over 2 million visitors.
Comparably, on Saugus Cafe's Facebook they posted a distressing announcement stating that if they were not able to open patio dining they would have to close down. Fortunately for the Cafe , as of Monday the 25th, it was announced by Governor Gavin Newsom, that all outside dining will be permitted on Friday the 29th. 
The Cafe has been a shelter and a hot meal to many over the years including but not limited to Marilyn Monroe and even President Theodore Roosevelt. According to SCVHistory, a online archive and repository of the Santa Clarita historical society President Roosevelt stopped by " in May of 1903, dining on a special, the New York steak, which he declared to be 'splendid.'"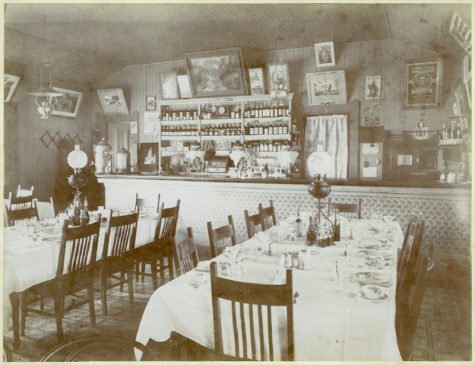 Housing celebrities on occasion due to being a popular western film location Clark Gable, John Wayne and Marlene Dietrich all spent hours at the beloved eatery when taking time away from set. 
Surviving many tragedies over the years like the collapse of the Saint Francis Dam on March 12, 1928, the January 1994 earthquake and several fires it would be devastating if this historical monument were to be defeated by COVID. In support, Mayor Bill Miranda calls the Cafe " real history" in an article by Fox. 
Brandan Schlender, Saugus High school alumni class of '00, stated in an interview with The Scroll that, "it would be a shame for that business to close. Its family operated and they are really nice people with pretty good food and service. They've been there forever and it would just be a shame to see them go." 
To keep this establishment up and running ordering to-go would be a great way to help. Or in compliance of COVID safety guidelines as of Friday enjoying a nice meal on the patio of the Cafe would also be beneficial to their finances. 
Though struggling to make it through these challenging times, the owner Yecenia Mercado takes pride in taking after her father in keeping everything at the Cafe consistent. Specified by an article by The Signal, the restaurant is family owned and operated. Open 364 days a year with Christmas being the only day it is closed.
In order to keep the Cafe up and running almost all year Mercado, organized a go fund me fundraiser. In the description she stated, "I want to start off by thanking the community for showing so much love and support. I've seen my dad work so hard throughout these years and it breaks my heart seeing him struggling due to the restrictions COVID 19 has caused. Saugus Cafe is L.A. County's oldest restaurant. And I refuse to see all of my dad's hard work go down the drain , please help save Saugus Cafe, please save all small businesses! #SupportSmallBusinesses"
If you would like to donate you can do so here. Saugus Cafe's Go Fund Me
About the Writer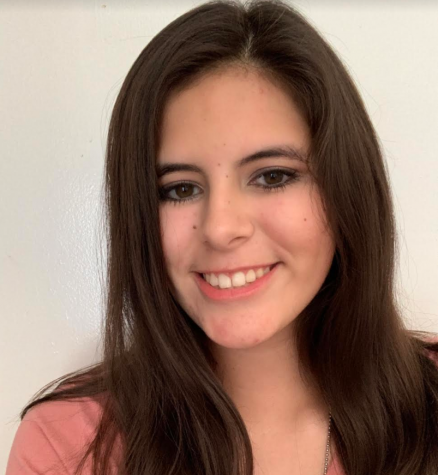 Danyale Schlender, The Scroll, Features Editor
I am Danyale Schlender and this is my second year with The Scroll. Last year I wrote for features and fell in love with it, this year I am now editor of...