California Governor Recall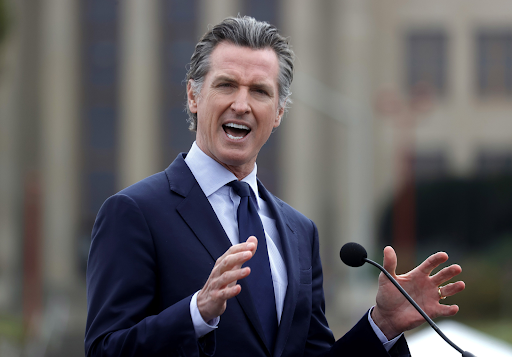 California Governor Gavin Newsom's term will not be getting cut short due to the recall election that occurred on the fourteenth of September, 2021. In some states, including California, the amount of signatures on a petition must be in line with a percentage of votes that were cast during the governor's election – which is 12% of voters. This means that the minimum number of signatures to recall Newsom was 1,495,709. On July first, the secretary of state announced that there were 1,719,900 valid signatures submitted, which was far more than the needed minimum. 
The process of getting the Governor recalled followed as such: election officials verified the signatures on the petition and reported to the Secretary of State saying there were enough valid signatures. Then from April 26 to June 8, voters were allowed to change their minds and remove their signatures if they wanted, 48 people did so. Usually the following step is for the State Department of Finance and Legislature's budget committee to calculate and review the cost of the election which takes around two months, however, these steps were sped up. 
Next, the Lieutenant governor set the date for the election, which was September 14. The running candidates needed to be recorded as a voter in California and could never have been convicted of a felony. Lastly, on August 16, registered voters were sent ballots in the mail, and they could either choose to not remove Newsom or pick a candidate to replace him with. If Newsom did get removed from office, then his replacement candidate would serve the rest of his term, which is until January 2, 2023.   
A few of the top candidates who ran to replace Newsom were John Cox, Larry Elder, and Kevin Faulconer. Cox ran against Newsom in 2018 and lost by more than 60 percent of the vote. He disapproves of California's mask and vaccine mandates, along with how Newsom handled the pandemic, saying it was "an absolute disaster". 
Larry Elder was the lead Republican candidate, and also Newsom's biggest adversary in the election. He opposes defunding the police, minimum wage, and cashless bail. Newsom is the only person Elder wanted to debate, he refused debates with any other candidate.
Kevin Faulconer was once the mayor of San Diego, which leaves him with the experience of running a major city. Faulconer would have attempted to prevent wildfires with $1 billion in funding. He is also in alignment with the other republican candidates for removing mask mandates. 
Only 6 out of 179 recall attempts have been successful since 1913. And on September 14, 2021, California saw that that number did not change.