Class of 2021 Graduate at College of the Canyons
On June 3, Saugus' Class of 2021 officially graduated from high school at an in-person ceremony held at College of the Canyons.
The night was bittersweet, as many came to look back on their high school years and celebrate the accomplishment of graduating. For many months it had seemed impossible to hold an in-person ceremony due to the pandemic, but with precautions in place, the ceremony was held.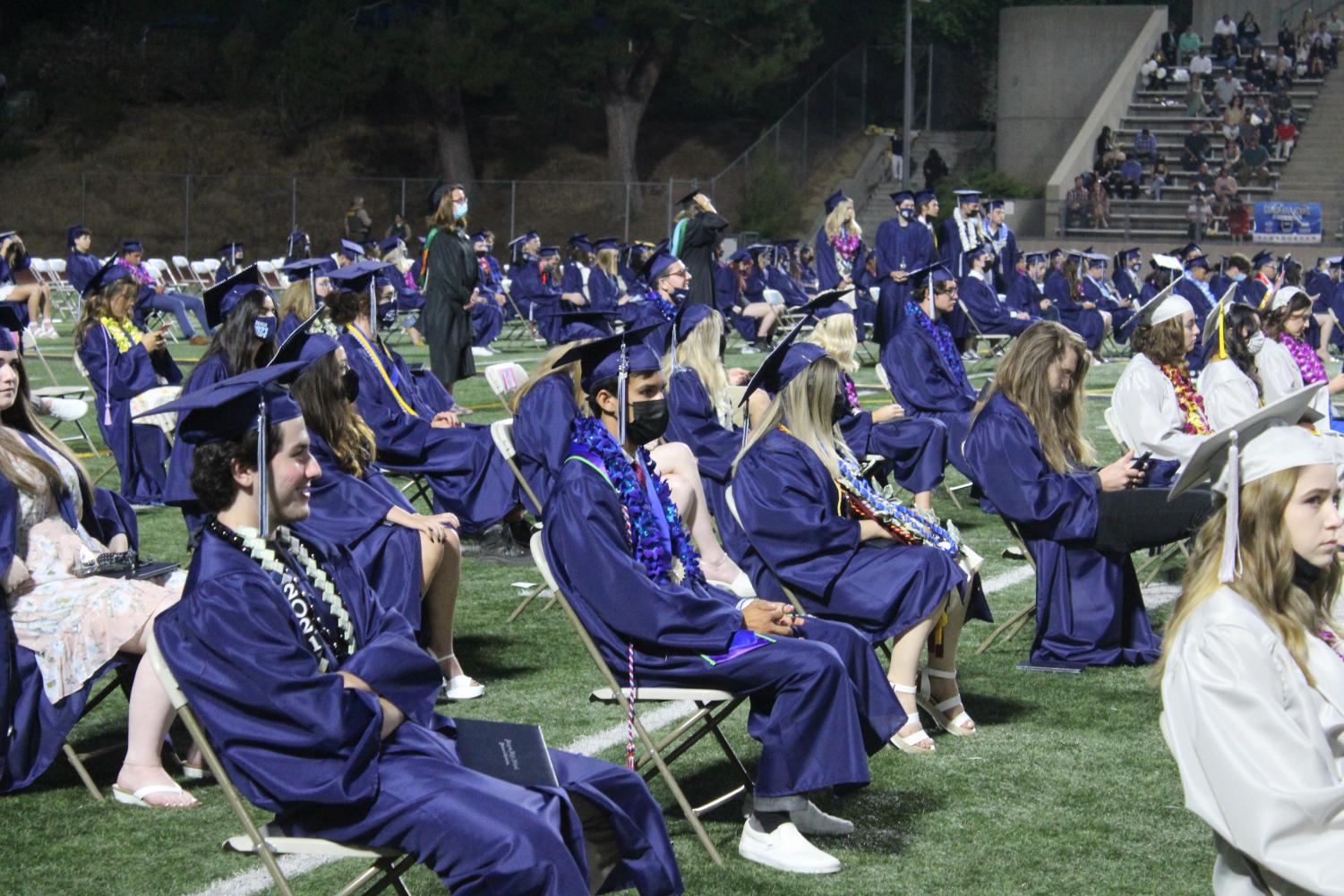 Here are the highlights and important moments from that night:
Following the graduates' entrance  onto the field, Principal Vince Ferry introduced student and Naval Academy appointee Izabela Gorzynski, who led the crowd in the Pledge of Allegiance. Students remained standing as Saugus' award-winning choir performed the National Anthem and then during a moment of silence to honor Gracie Muehlberger, Dominic Blackwell and firefighter Tory Carlon, father of student Josyln Carlon who was tragically shot and killed in a shooting at Fire Station 81 Tuesday.
Choir also performed "Good Riddance (Time of Your Life)" by Green Day. The soloist for the night was Kaila Corvera who sang an emotional version of Adele's "When We Were Young," earning a standing ovation.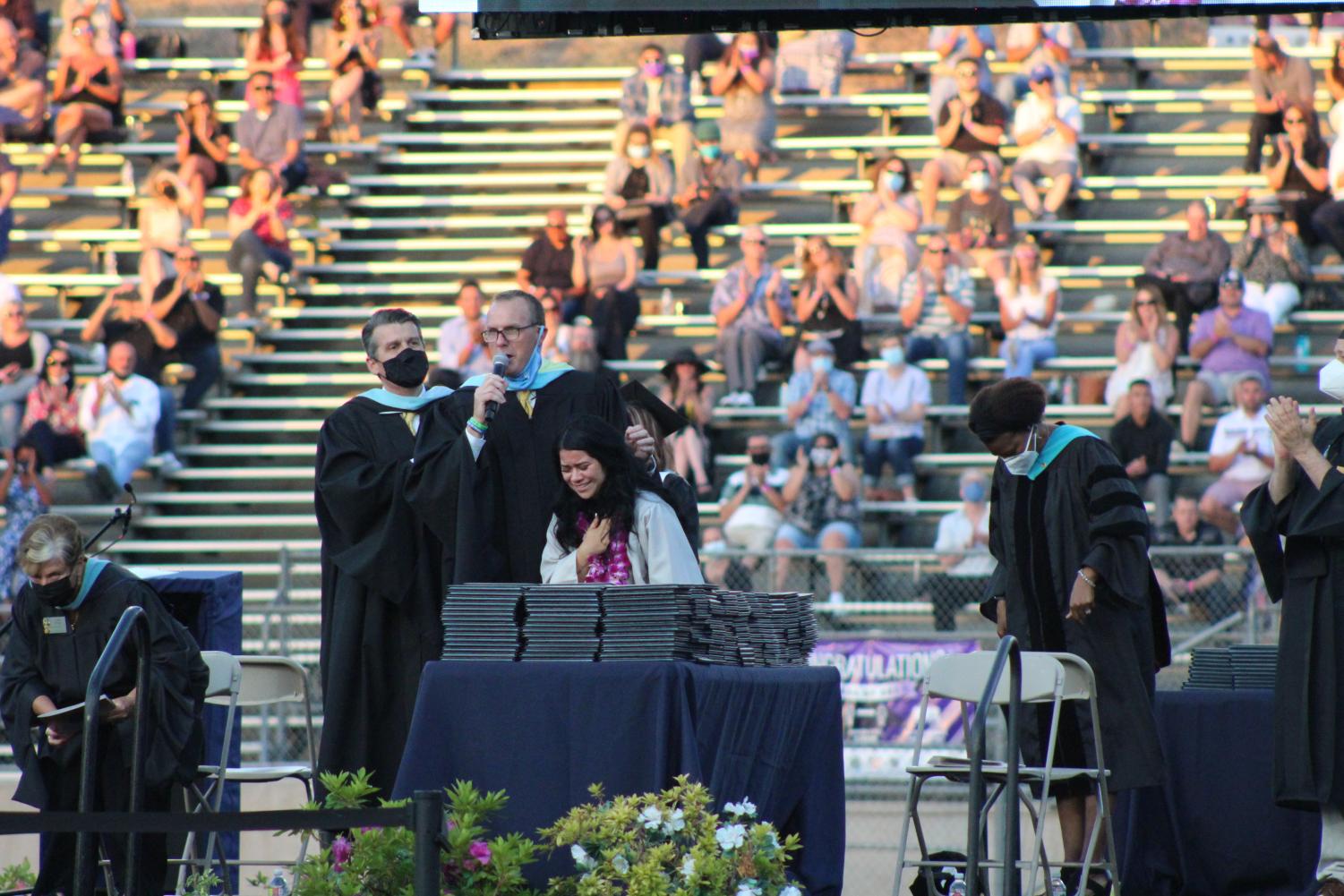 The night's speakers included Saugus teacher and California Teacher of the Year Jim Klipfel. "Choose strength, love each other," Klipfel said in his speech as lifelong advice for the Class of 2021.
Student Katie Thaneat also gave a speech emphasizing the importance of kindness: "Kindness will get you far," she said.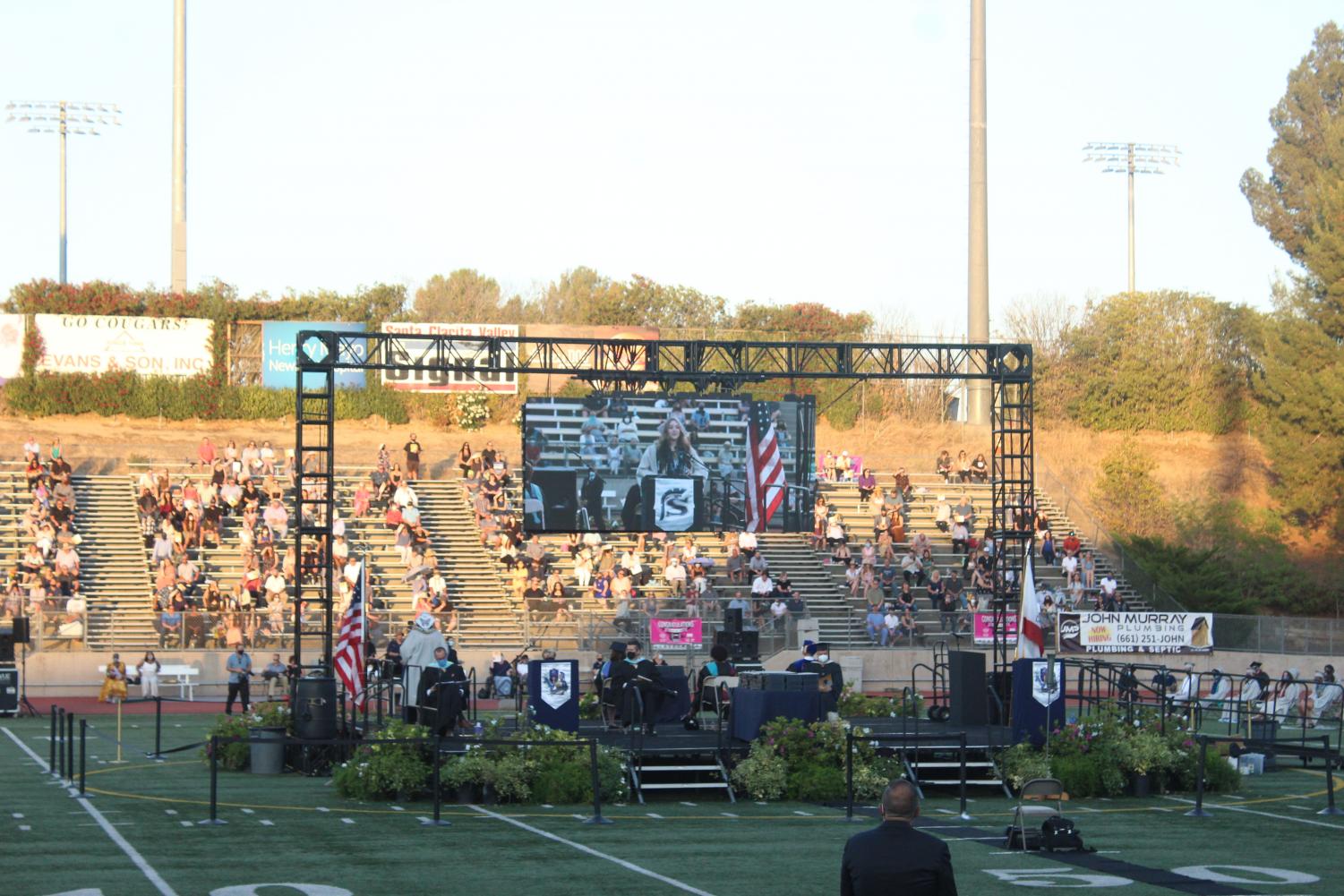 The second standing ovation of the night occurred later in the ceremony when Carlon accepted her diploma, walking onto the stage wearing her father's firemen response jacket. Many firefighters from the L.A. County Fire Department were present that night in support, as well as members of the Carlon family. The Scroll and Saugus community send condolences and thoughts to the Carlon family.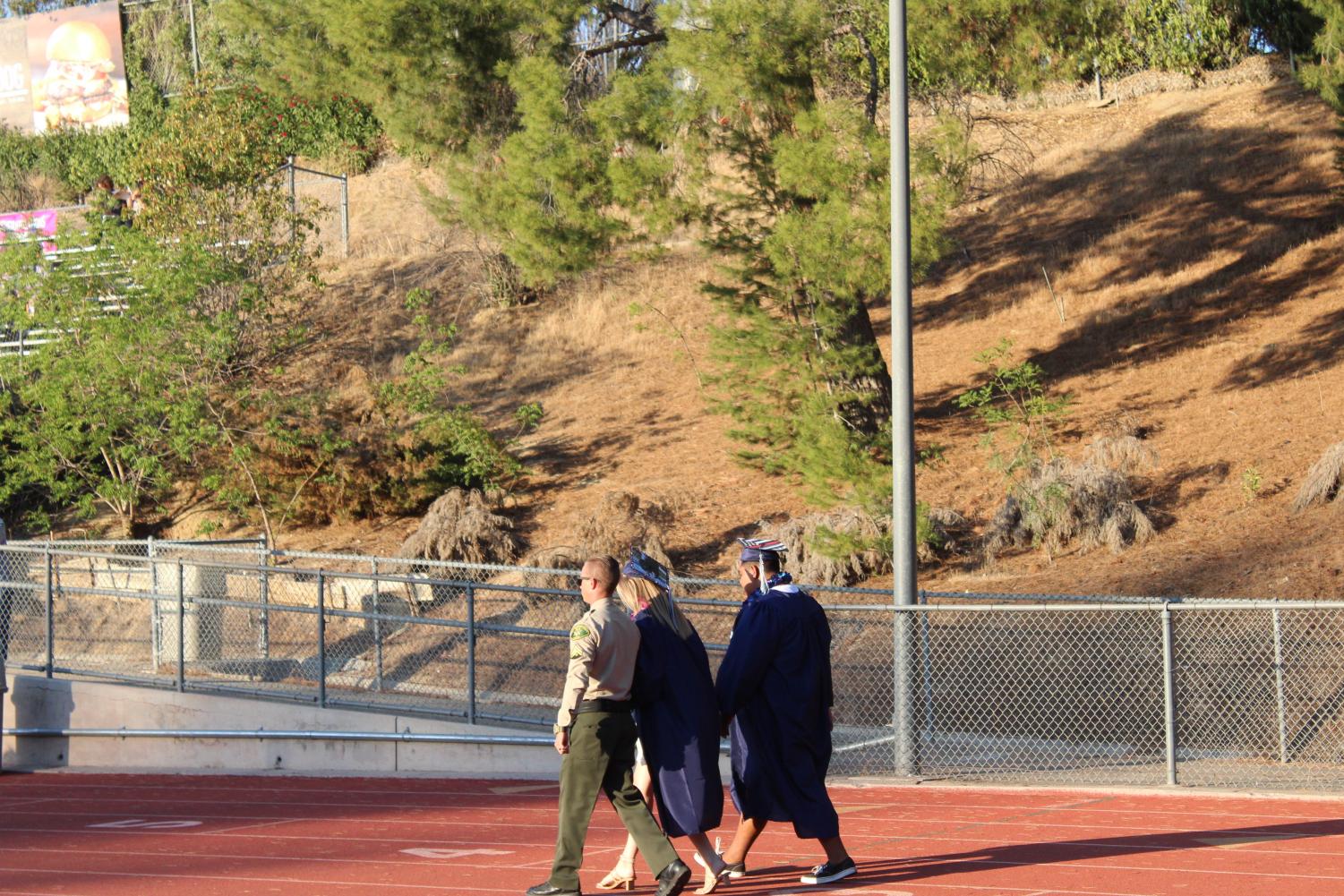 After all the graduates names were called it came the time for moving the tassel from one side to the other, commemorating the official graduation. Many students cheered, throwing their caps in the air in celebration.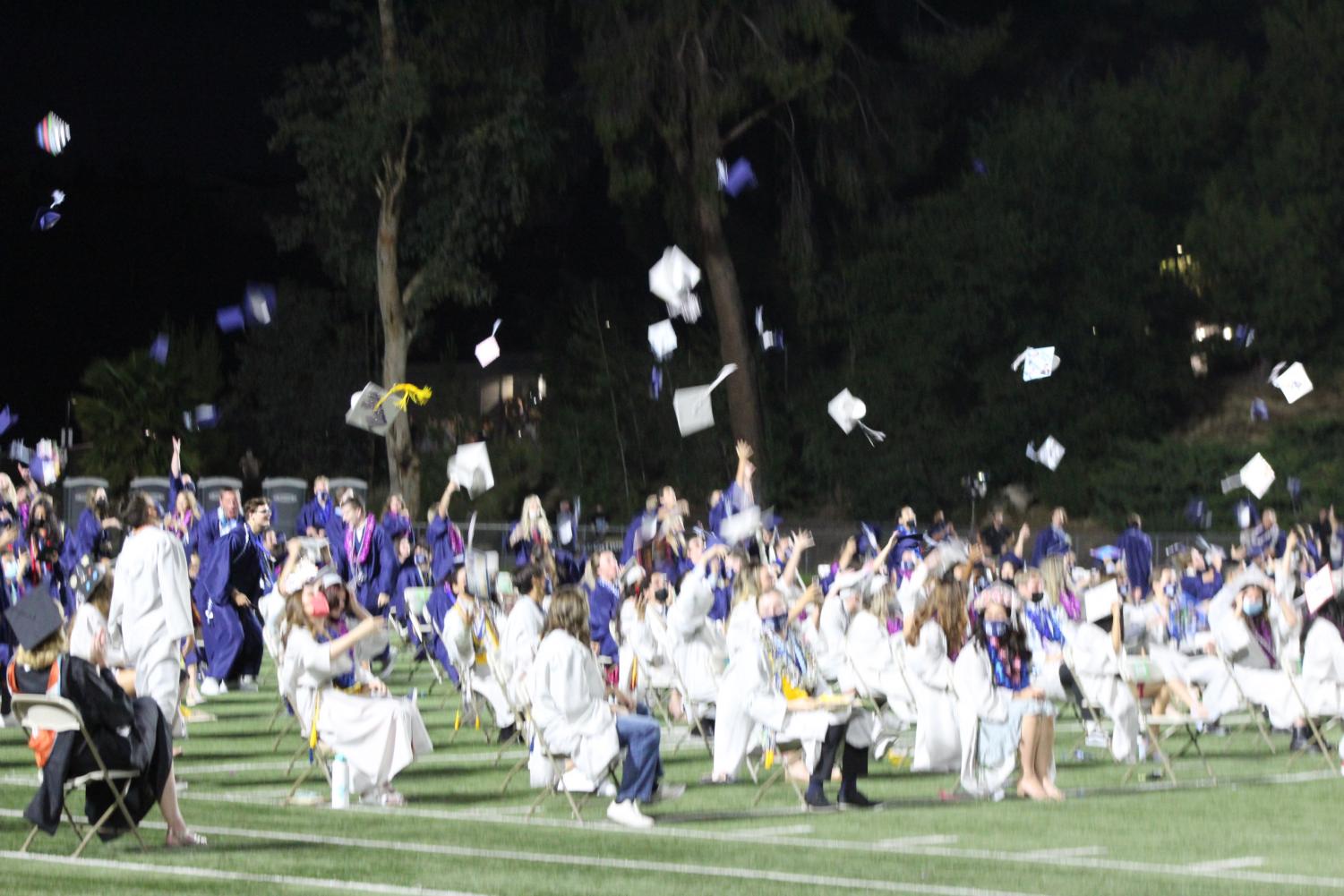 During the ceremony The Scroll editors Madeline Del Rio and Ryan Vasquez were present, photographing the event. Photos are featured in the story and the two Google Drive links below.
https://drive.google.com/drive/folders/1okiKyFCfFDOQHJvf1t7AhdUcIvwfkRh5?usp=sharing
https://drive.google.com/drive/folders/1MX4EREw9C6aSuHqgn9wo_DVa7h7THAZL?usp=sharing
Congratulations to the Class of 2021!