Places to Visit for Valentine's Day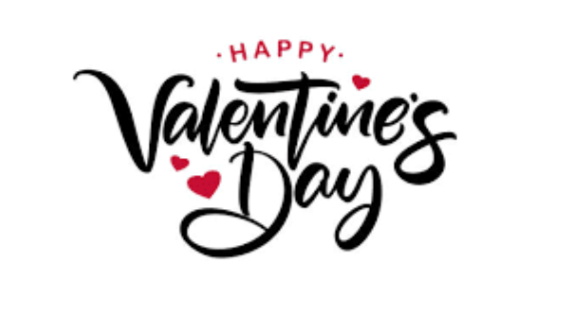 Valentine's Day is coming up, and if you don't have any plans, read on! It doesn't matter if you have a Valentine or not because these activities are great for everyone! 
The first recommended destination is Descanso Gardens located in La Cañada Flintridge. Descanso Garden consists of 150 acres of trails, streams, various flowers and plants, and garden sculptures. It takes about one hour to walk through the garden, and it is perfect for valentine's photos. It is a perfect place to stroll with a Valentine, or just some friends. Senior Delaney Grace visited Descanso Gardens before and expressed; "I went in Spring 2021 when everything bloomed, and it was so pretty. There were so many spots to take instagram pictures. Don't go in summer though because when I went a second time it was very hot, and all the flowers dried up". They also have a small cafe so you can purchase a snack and coffee for your walk. Tickets are $15 for adults and $11 for kids and seniors. Many events can be held here as well, such as birthday parties, proposals, showers, and weddings. Clearly, this garden is full of romance!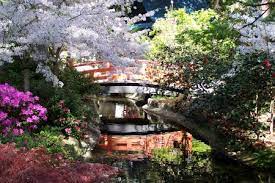 A local and free option to visit with your Valentine or friends is Castaic Lake lookout. Driving along Lakeside Road, there are various places to pull over and set up camp in the car or truck bed. It is completely free of charge and it's only 20 minutes from Saugus. It is a great place to pack a picnic full of snacks and chocolates. The best part about the lookout is the gorgeous view of the lake, especially at sunset. Take your friends or valentine to have a great time and enjoy a lake view at Castaic lookouts.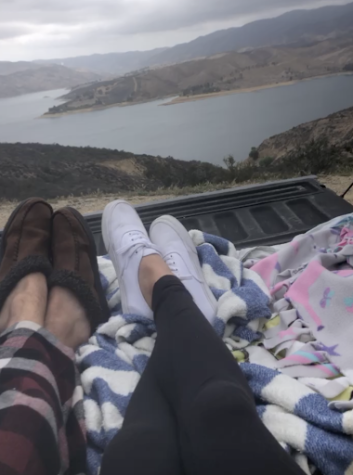 Another Valentine's destination is Frazier Park in Kern County. Only 48 minutes from Santa Clarita, it would be a great day trip or overnight stay. A great way to spend Valentine's Day is in the snow! A pass to visit the snow park is only $5 a day, or $30 a year. You can buy passes at the Forest Service which is in Mt. Pinos Ranger District. After school on Monday you and your Valentine or friends can head to the park and sled, snowball fight, and end the day with a nice cup of cocoa or coffee at "Black Coffee Air Roaster". This cafe is located on Mt. Pinos Rd, only minutes away from the park. Saugus Sophomore, Joely Smith shared, "I went to the snow for the first time last winter with my cousins, and Frazier Park was very fun!"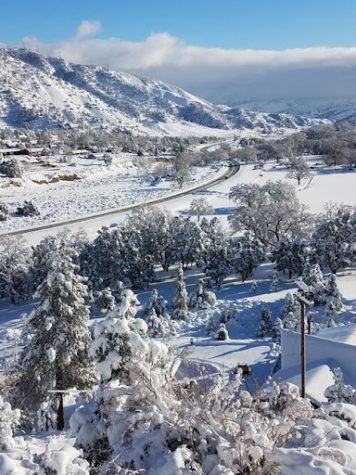 The last recommended place to visit for Valentine's is Magnolia Bakery. It is located in Los Angeles with a 50 minute drive from SCV. This bakery serves delicious treats all year long, but when Valentine's day hits, the desserts are especially amazing! They offer everything from Valentine's Strawberry Brownie Bites, bread puddings, cupcakes and cookies. Each is decorated perfectly and have ratings on the website of 4 stars and up. They can be ordered individually for 4-8 dollars or in packs of 5 for $40 to sample everything. This bakery is perfect to get treats with your Valentine.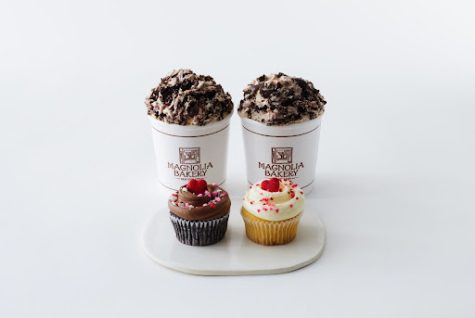 These places to visit for Valentine's day will be a great experience for everyone. All are affordable and fairly local, which allows for more flexibility with teenage schedules.