Superbowl 56 Predictions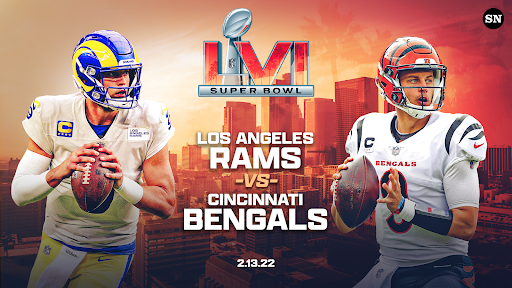 Warning: All of these predictions have been made before Superbowl 56
Superbowl 56 is coming up, the biggest game in football is going to be played between The Cincinnati Bengals and The Los Angeles Rams. Both teams have their strengths and weaknesses but only one team shall prevail. 
The Los Angeles Rams are going to be playing in their own New Sofi Stadium which will host its first superbowl and will definitely have their home field advantage. However The Bengals have gained lots of popularity throughout this season with their star studded offense led by their quarterback Joe Burrow, who is a former 1st overall pick, Heisman winner, and College football national champion, so definitely don't think it will be only Rams fans.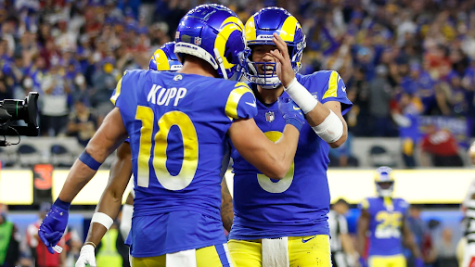 To break down The Rams statistically, they ranked 9th in offensive yards and 17th in defensive yards. They are great against the run game ranking 6th in rushing yards against but not as powerful against the pass ranking 22nd passing yards against. Offensively they ranked 5th in passing yards and 25th in rushing yards.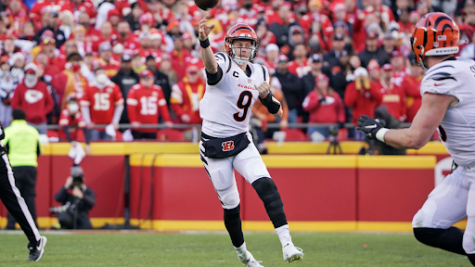 Looking at The Bengals statistics over the season, they ranked 10th in offensive yards and 20th in defensive yards. They are 7th in passing yards and 23rd in rushing yards while being 26th in passing yards against and 5th in rushing yards against. 
Looking at both of these teams statistics shows that not always the best team makes it all the way, it's more the teams that gets hot at the right time, as an example The Cardinals started the season off 7-0 and finished 11-6 but were knocked out in the wild card round.
To compare these teams, The Bengals have a better offense despite their weak offensive line which will hurt them badly against The Rams great pass rush with superstars like Aaron Donald who is a 3 time Defensive Player of the Year and Von Miller who is a previous Super Bowl M.V.P.. These teams both are great against the run but The Rams are a better run team statistically but The Bengals running back room is led by Probowler Joe Mixon.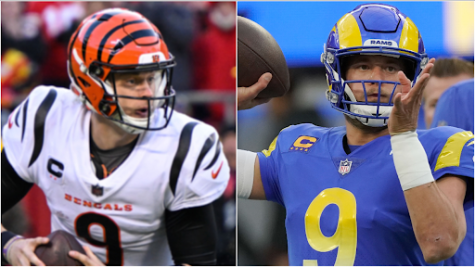 Bengals quarterback Joe Burrow is better keeping the ball with his team with 3 less turnovers than Rams quarterback Matthew Stafford but Stafford has more passing touchdowns and passing yards than Joe Burrow. Joe Burrow has a better QB rating than Stafford however. It's quite a toss up on which quarterback is better, it matters what the viewer values more.
The big game will definitely be a game filled with great wide receivers to list a few Cooper Kupp, Odell Beckham Jr., and Ja'Marr Chase. Some of these wide receivers are great veterans like Kupp and Beckham Jr. but there also is the Rookie of the Year favorite, Chase, who was Burrow's old teammate at LSU.
To go more in depth on these defenses the Bengals defense, while less star studded, certainly gets the job done with players like Trey Hendrickson, Sam Hubbard, D.J. Reader, Logan WIilson, and Jessie Bates. While these players are not as good as the Rams defensive stars there are certainly some great role players. 
To give my prediction on the big game I believe The Los Angeles Rams will win 31-28. I believe this only because of the weak Bengals offensive line which will be dominated by Aaron Donald and his accompanying crew.