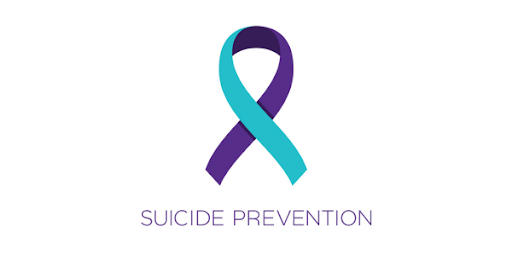 September is dedicated to bringing support to people who struggle with suicidal idealization and mental health. Suicide is often a result of undiagnosed and treated mental illness that many people struggle with no matter age, gender, or upbringing. Suicide is such a stigmatized topic, which is why we take September as a time to raise awareness and discuss resources available. It's crucial that students, athletes, parents, and anyone struggling with suicidal thoughts know they matter and are important. Although we take September to focus and support the people around us, this should be something we advocate for year round.
The fight to destigmatize the topic of suicide is ongoing. People struggling with depression and harmful thoughts are looked down upon by society, with a look of disapproval or weakness. Spreading myths are harmful to the community and force people struggling to stay quiet. Some myths include: talking about suicide means full intent on death, everyone who dies of suicide is depressed, suicide is selfish or immoral, or opening up about suicide may plant the idea in anothers head. 
What other factors contribute to the stigma?
Family member relationships are more common than not. Knowingly or unknowingly parents, sisters, grandparents, and other relatives may begin to stigmatize the person which only leads to the person thinking that suicide is their only solution. 
In adolescence, teachers are also a high contributor to the stigma. Students have felt after voicing their struggles, teachers began to underestimate their abilities, avoidance towards the students, and dislike. In a place such as school where you are supposed to feel safe, many teachers close themselves off, also leading students to feel they have no adult figure to turn to. 
As well as in adolescence, friends are a contributor. In a study, 62% of students felt stigmatized by their own peers. Loss of friendships and bullying are an outcome of the stigma, due to people's lack of understanding of the topic.
Social media plays a huge role in this. From apps such as Tumbler, Instagram, and Tik Tok, you'll find yourself reading into the spiral of mental illness, self-harm, and self-loathing are actually "deep, beautiful, and inspiring". Rather than finding the beauty in finding self help, social media encourages the comfort in your own mental illness. Many TV shows and movies that young teens watch will glorify self-harm and lead young minds to think suicide is an option.
Wellness coordinator Mrs. Dickerson, shares "the best way to make students feel seen and heard is by building connections." Building connections between students and teachers, students and students, or students and staff creates a trusting environment. "Little things like knowing a student's favorite color or animals, instead of only knowing their test grade goes a long way." Mrs. Dickerson also added. Small things like this can help students know someone does care about them, and they always have someone to talk to. "It's okay to not be okay. If you ever have any sort of suicidal thoughts at all, just know you are never alone." Mrs. Dickerson wants the Saugus community to know.
Resources
https://www.erikaslighthouse.org/ – Non-profit Mental Health Organization.
Call or Text 988- Crisis Text Line (24 Hour).
Better Help App- Text with a licensed therapist.
Bring Change To Mind- Club at Saugus.