Ratings Of Today's Billboard Hot 100 Top 10 Songs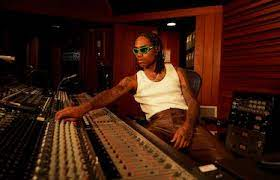 This week, I listened to the top ten songs on the Billboard Hot 100 (October 21, 2022) and reviewed them. I gave these songs criteria: If the music would be memorable, the lyrical content, and the catchiness of the pieces. After I rate all the songs, I would make a combined overall rating. Here is the outcome:
Bad Habit – Steve Lacy
Lyrically: 6/10
Memorability: 6/10
Catchiness: 7/10
Overall: 7/10 
First, gaining success from TikTok, Steve Lacy's number 1 hit, Bad Habit, would have been overlooked, but TikTok's growing popularity helped get Bad Habit to where it is. While it is a catchy song, I find myself uninterested in listening to it after the chorus, and the lyrics could be more varied and predictable. While interviewing Saugus student Leah Taylor she stated that she doesn't find the song catchy and doesn't understand why the song has gained so much popularity.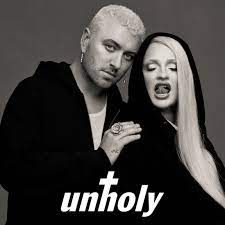 (thecrimson.com)
Unholy- Sam Smith Ft. Kim Petras
Lyrically: 3/10 
Memorability: 5/10
Catchiness: 6/10
Overall: 5/10
Sam Smith's new hit song Unholy was first teased on TikTok, which helped it gain the high amount of success it has. It sounds like a regular primary pop song. The beat and backing vocals made me not skip this song. And Kim Petras' feature did nothing to make the song more likable. 
As it was- Harry Styles

(lightning100.com)
Lyrically: 6/10
Memorability: 5/10
Catchiness: 7/10
Overall: 7/10
Harry Styles' newest hit is another song that gained mass popularity over TikTok, with people dancing to the catchy bridge of the song. While I wouldn't usually enjoy pieces like this, I found myself bopping my head to it several times. I liked this song, from the catchy beat to the fun summer-like lyrics. 
I like you (A Happier Song) – Post Malone ft. Doja Cat
Lyrically: 7/10
Memorability: 8/10
Catchiness: 10/10
Overall: 9/10 
This song came out of nowhere. It is a catchy song with favorable lyrics. Post Malone and Doja Cat are a duo to be reckoned with. Doja's verses were one of my favorite parts of the song. 
You Proof- Morgan Wallen
Lyrically: 3/10
Memorability: 3/10
Catchiness: 5/10
Overall: 4/10
Your proof was initially teased on all social media websites, gaining a mass of 1.8 million streams after Morgan Wallen knocked it. Some people may or may not be a fan of this song, and I am one of those who are not. I've never been a fan of country music; to say the least, this song didn't make me change my mind. 
I Aint Worried- One Republic 
Lyrically: 6/10
Memorability: 7/10
Catchiness: 10/10
Overall: 8/10
This hit song was a part of the fantastic soundtrack to the movie Top Gun: Maverick. Initially, I wasn't a massive fan of the music, but it's grown on me very fast. Usually, I wouldn't be a huge fan of songs like these, but I cannot help but bop my head to the fantastic drums and catchy lyrics. This song is the perfect song for summer and beach parties. 
Sunroof- Nicky You're & Dazy
Lyrically: 2/10
Memorability: 2/10
Catchiness: 4/10
Overall: 3/10
Once again, this song was heavily carried by TikTok to the billboard charts. I am not a fan of this song; I do not like how basic and repetitive the lyrics are and how the beat does nothing to improve the songs already lackluster sound. 
Super Freaky Girl- Nicki Minaj 
Lyrically: 5/10
Memorability: 6/10
Catchiness: 7/10
Overall: 6/10
 Upon its release, the song broke the Spotify record for its biggest debut, a solo female rap song. Initially, listening to this song felt odd because I found it to be a more pop-sounding record than a great rap song, which Nicki is capable of doing. The second verse was the only part where Nicki heard her rapping. Overall it is a catchy song if you're looking for a more pop-based rap song. 
The Kind Of Love We Make- Luke Combs
Lyrically: 4/10
Memorability: 1/10
Catchiness: 3/10
Overall: 3/10
With the release of this song, people were already calling it Luke's newest hit song. And with that, while it did make it to Billboard's Hot 100 list, I'm confused about how it did end up making it this high on the list. The lyrics were bare, and I did not want to give this song another listen after initially hearing it.
Vegas- Doja Cat
Lyrically: 7/10
Memorability: 8/10
Catchiness: 8/10 
Overall: 8/10
"Vegas" is a song by American rapper and singer Doja Cat. It was released through Kemosabe Records and RCA Records as the lead single from the soundtrack for Baz Luhrmann's Elvis Presley biopic, Elvis, on May 6, 2022. This is one of my favorite songs that I've gotten to listen to on this list. I loved how doja cat interpolates a sample of Shonka Dukureh's recording of the song "Hound Dog" and does the song justice.