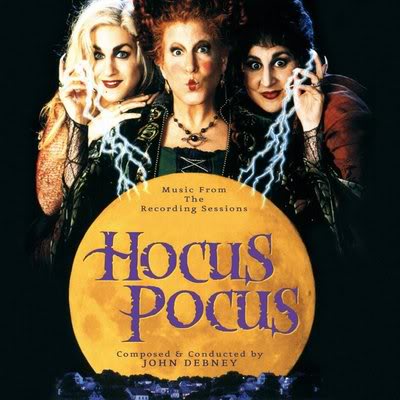 As Halloween is coming up, it's time to get into the spirit by watching some scary movies. There are so many different scary movies that are perfect for these fall days leading up to Halloween. 
Hocus Pocus is yet another classic Halloween movie. It can be watched on Disney+. This movie came out in 1993. Hocus Pocus is about two siblings, Max and Dani, who move to Salem Massachusetts. They explore an abandoned house and end up accidentally freeing a coven of evil witches. The kids have to figure out how to steal the witch's book of spells in order to stop them from becoming immortal. The trio of witches, Winifred, Mary, and Sarah, were played by Bette Middler, Kathy Najimy, and Sarah Jessica Parker. Hocus Pocus also starred Omri Katz, who played Max, and Thora Birch who played Dani. 
The Exorcist is another great Halloween series. There are six movies in the series so far. You can watch all of this movie franchise on Apple TV, except for The Exorcist: Believer, which is currently only in theaters. The first movie in the series is loosely based on real events. It stars Linda Blair who plays Regan who starts levitating, speaking in tongues, and claims to be the devil himself. Her mother (played by Ellen Burstyn) starts to seek help, but she hits a dead end. A local priest (played by Jason Miller), however, believes that the girl may be seized by the devil, and makes a request to perform an exorcism. The church sends him an expert (played by Max Von Sydow) to help with this job. The latest movie of the series, The Exorcist: Believer is the direct sequel to the original movie, which came out in theaters on October 6th of this year. This movie is about a single father, named Victor Fielding, whose daughter Angela and her friend Katherine, start to show signs of demonic possession. Victor decides to seek out Chris MacNeil, who is the only person alive who has witnessed something like this. In this movie Katherine is played by Olivia O'Neill, Angela is played by Lidya Jewett, Chris MacNeil is played by Ellen Burstyn, and Victor Fielding is played by Leslie Odom Jr.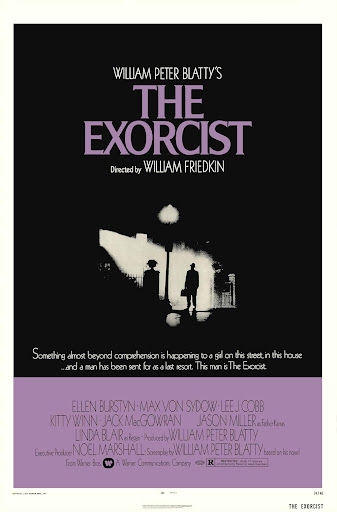 Another popular scary movie franchise is Halloween. There are four main movies.  The first movie came out in 1978, and stars Nick Castle, who plays Micheal Myers. This movie starts on a cold Halloween night in 1963 when the six-year-old Micheal Myers murdered his seventeen-year-old sister, Judith. Micheal was sentenced and locked away for 15 years, but on October 30th of 1978, while being transferred for a court date, the now twenty-one-year-old stole a car and escaped. He goes back to his hometown, Haddonfield, Illinois, looking for new victims. In the movie, Micheal killed a total of 7 times, including a dog. He also attacks a high school student named Laurie Strode, but she manages to survive.  The second movie is also called Halloween and came out in 2018. This movie is set 40 years after Laurie Strode survived an attack from Micheal Myers on Halloween night. Micheal ends up escaping the institution he's locked in when his bus transfer goes wrong. Laurie faces a terrifying showdown when he returns to Haddonfield, but this time she is ready for him. In Halloween Kills, Micheal escapes from Laurie Strode's trap to continue his killing spree. Laurie is taken to the hospital and reunites with Tommy Doyle, the boy she was babysitting when Micheal first attacked her. Tommy leads an angry mob to rise up against Micheal and destroy the evil. In the final movie, Halloween Ends it has been 4 years since Laurie's last encounter with Myers. She is living with her granddaughter and is trying to finish her memoir. Since Myers hasn't been seen since she last saw him, she decides to embrace life and liberate herself from rage and fear. Once a young man is accused of murdering the boy he was babysitting, however, Laurie is forced to confront the evil she can't control.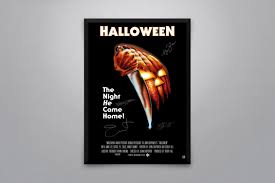 Scream is another great Halloween movie to watch. It came out in 1966 and was directed by Wes Craven and written by Kevin Williamson. This movie follows the high school student, Sidney Prescott who is struggling leading up to the anniversary of her mother's death. When she is at her house with her best friend Tatum Riley, she gets a call taunting her about her mother. *Spoiler Warning* While on the call, Sidney is attacked by Ghostface, a costumed serial killer. Her boyfriend Billy is arrested for the attack. After Principal Himbry suspends school in the wake of the murders, he is stabbed to death in his office. To celebrate school closing, Stu Macher, Tatum's boyfriend, throws a party. During the party, Tatum is crushed by the garage door after being cornered by Ghostface. After learning about their principal's murder most of the partygoers leave to see the body. Billy shows up and Sidney decides to forgive him. Stu and Randy start to accuse each other of being the murderer. The starring actors and actresses are Neve Campbell as Sidney Prescot, Matthew Lillard as Stu Macher, Rose McGowan as Tatum Riley, Skeet Ulrich as Billy Loomis, and Jamie Kennedy as Randy Meeks.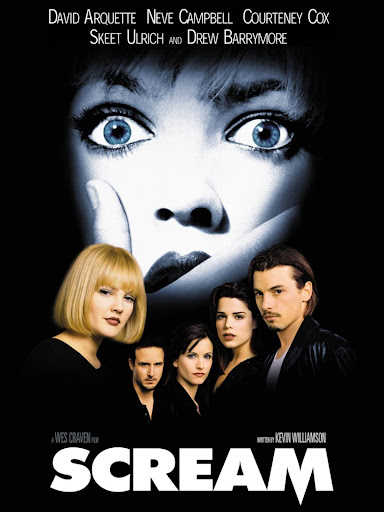 Many people enjoy getting in the fall mood in different ways. One of the best ways to get them prepared for the fall weather is to watch fun and spooky movies. Whether you like scary, sad, or funny films, these recommendations will get you ready for the spooky season.