Rising Competition in the Music Industry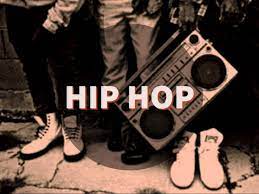 With many different types of artists today, competition is rising in the music industry. All genres are experiencing rivalry on a day-to-day basis. In the R&B community, Summer Walker and Sza are constantly being compared to one another. In the Hip-Hop industry, Rod Wave and Youngboy are experiencing competition against each other created by their fans. 
Summer Walker's career sky-rocketed in 2017, after her song "Girls Need Love" hit the top 40 on the US Billboard Hot 100 chart. Before Summer became a popular artist, she was working as a cleaner and an exotic dancer in Atlanta, Georgia, all while teaching herself how to play the guitar.  Her most popular song today is "No Love" featuring Sza. This song has over 109 million streams, while the music video has over 20 million views.
Sza's career started back in April of 2017 after the release of her debut album, "ctrl." Sza was signed to her first major record label with RCA Records. Solana is originally from St. Louis, but grew up in New Jersey. At a young age she was bullied in school because of her looks. Growing up Sza was very lonely due to the fact she and her siblings are 10 years apart. Sza grew up listening to Lauryn Hill, who inspired her to become the rising artist she is today. 
Sza and Summer Walker are mainly being compared on their music performances. An Instagram poll went up for 24 hours to compare the two artists, and Sza had a 65% vote out of 100 whereas Summer Walker had only 35% on their performance when compared to one another. Sza dances, uses choreography, and interacts more with her fans than Summer Walker during performances. However, both artists are still rising at an exceeding pace
The hip-hop industry is a big deal in our generation. Rod Wave and Nba youngboy are both aspiring rappers and have a growing fanbase. Rod Wave, also known as Rodarius, was born August 27th, 1999 and grew up in St Petersburg Florida. Growing up, Rod Wave listened to E-40, Kanye West and Kevin Gates who inspired him to make music today. In 2019 Rod Wave's song, "Heart on Ice" started to give him a lot of attention in the music industry. This song went viral on YouTube, TikTok, and it peaked at the number 25 on the Billboard Hot 100. This was just the start of his rising career. 
Kentrell, well-known as Nba-youngboy has been in the music industry Since 2015. Kentrell has grown very popular for his songs, "Outside Today,"  "Self Control,"  and "No Smoke." With 17 million listeners on Spotify, his music is still continuing to rise on Billboard charts. Youngboy was born in Baton Rouge, Louisiana, and was raised by his grandmother during his childhood. His mother had left the neighborhood and his father had been sentenced to 55 years in jail for robbery. After his grandmother passed  in 2010, he was taken in by the family of a close friend. Kentrell's hardships and challenges are what made him into the artist he is today.
Rod Wave and Nba youngboy are being compared on their more sentimental songs, then any other songs they create. A poll was used to compare the two and Rod Wave had a higher percentage for their sentimental music, whereas the artist overall Youngboy had a higher score. Both artists are continuing to pursue their careers and grow their platforms for their fans.
These 4 artists are all experiencing comparison towards one another but all genres experience these types of competition. Sza and Summer Walker, and Rod Wave and Youngboy may be in "competition" but at the end of the day they are all in the same industry and continuing to grow their platforms.