Tactically Framed: Escape Room by Sophia Celi and Fellow Peers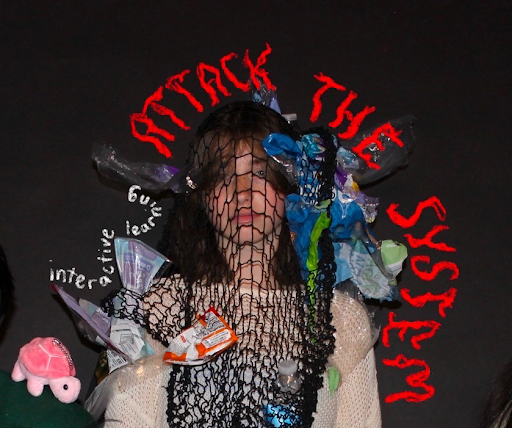 Climate change has reached the attention of most around the world. Even inspiring Thomas Friedman, an American political commentator and author, to introduce The Green New Deal. Multiple versions of this idea have been created, but ultimately the goal is to end climate change.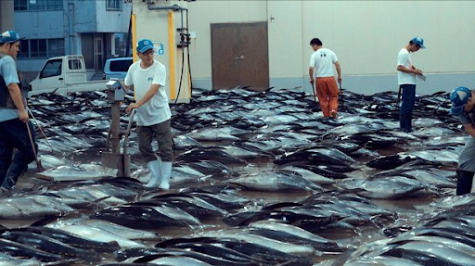 The disastrous changes in the ocean in particular have inspired the documentary, Seaspiracy. This documentary portrays how humans have played a negative role in marine ecosystem destruction.  Sophia Celi, Saugus Highschool Senior and Dance captain took interest in this topic, "I thought Seaspiracy was simply another educational documentary on our changing climate and marine life…, but it also opened the world's eyes to just how ineffective our lax, global policy is in regulating this industry." Celi was not the only viewer to feel this way, people around the world had an awakening of what was really happening in Earth's oceans. Not only that, but how it's all just swept under the rug.
 Celi was clearly "…disappointed in the performative measures used globally to handle such pressing issues as overfishing and climate change; yet, I used this disappointment and frustration as motivation to make change—through projects like Tactically Framed."
Celi formed a team with her intellectual peers and originally planned to create a website as an educational tool. Celi realized though "reading paragraphs of research is not an effective nor efficient measure of educating the youth." They instead decided on an escape room as an interactive learning experience. It was then brought to life in Valencia, California. Nathan Lee, a Senior at Valencia Highschool and co-head of escape room design, says he joined because he "wanted to be educated on current events and tactically framed was one of the few projects that shared the information to others in a digestible and non biased way."
This team consisted of phenomenal highschool students and each completed different jobs to put everything together. The groups included the Web Developers, Head of Finances, Sound Design, Game Design, Photo & Video, Escape Room Design, Escape Room Logistics, Researchers, and UX Designers. Without each and every one of these members, the escape room wouldn't have been the same. Celi describes, "The work and success of such a complex project as Tactically Framed would never be possible without cohesive group work and collective efforts."
There are multiple rooms, each focusing on different causes of climate change. Lee explains, "Our team and I hope to educate the community on the disinformation of climate change with 4 different aspects." These included consumers, big business, American exceptionalism and religion.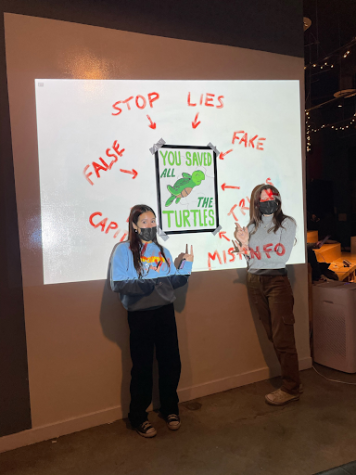 Celi saw the same reactions from participants after walking through these rooms and she "cannot be more satisfied." She says, "​​before going in, most people were under the impression that climate change is over exaggerated and a burden for scientists to simply find a solution to; but, after going in, their reaction tended to be that climate change is much more than just a science, and it takes active engagement from all to create the necessary change." 
Unfortunately, the team doesn't have any future plans for this project. Though Celi will, "[U]se its success as inspiration to explore new mediums, create different projects, and combat more injustices."