Saugus Varsity Football 2021-2022 Season Highlights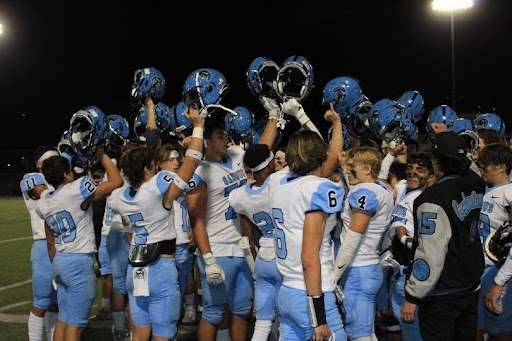 The 2021 Saugus Varsity football players proudly ended their season with a defending league championship title. The determination and prevalence from these athletes was shown exponentially during this unforgettable season of football.
Graduating senior, Sebastian Dallaire, played as the team's quarterback for the first time this year and "ended up starting the season off 4-1" said Dallaire, number thirteen. 
During one of Dallaire's best games played at Canyon High, his total of 140 receiving yards and two touchdowns scored, contributed to his team's victorious win of 49-8. 
Overall, Dallaire mentions that "winning league was cool but [he] will remember the summer workouts where it was 110 degrees on the turf and [him and his teammates] were all dying." This time spent with his teammates "bettering [them]selves and having fun while doing it," is a memory Dallaire will cherish forever.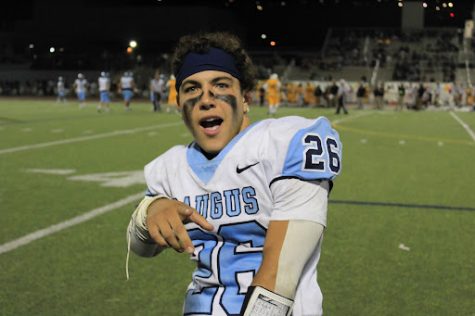 Number thirteen's hard work was shown each time he stepped foot on the field. Dallaire sums up his final year with his teammates in one word, "achievable."
Defensive Lineman Coach of the Centurions, Santana Garcia, believes that it was the game against the West Ranch Wildcats on October 22nd that "was the most exciting and thrilling of them all." With a final score of Centurions 42-8, Garcia adds that "not only did the boys win by an impressive amount, this win meant even more because of the defeat against the quality players on West Ranch."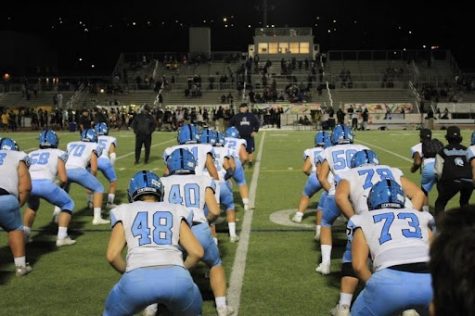 Star player, Khai Ky-Yeith, junior wide receiver and defensive back, had a total of 86 receiving yards and even scored his team a touchdown during this game against the Wildcats. 
A total of 224 passing yards and two touchdown passes made by Senior Quarterback Brady Welch contributed to this victory. Welch mentions that he will never forget this home game which secured the Centurions their league title. Number three adds, "we knew everything we had worked for and talked about since freshman year was paying off." 
More outstanding plays from this season come from Junior players Austin Treahy, Dario Sandoval, and Jacob Viger.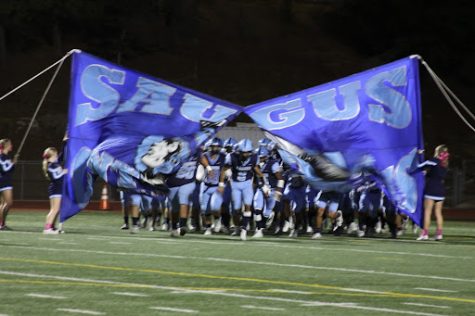 Treahy shares that one of his biggest successes on the field this season took place during the Centurion's home games. Treahy "caught two interceptions against both Hart and Rancho Cucamonga" and was proud of doing so. 
The Centurion players were also greatly dependent on Dario Sandoval's performance this season. A series of Sandoval's highlights include eight tackles, three tackles for loss, and one and a half Sacks during the home game against Hart. Defensive lineman and Tightend player shares that a moment he will remember most from his junior year would be "all the memories made at practice."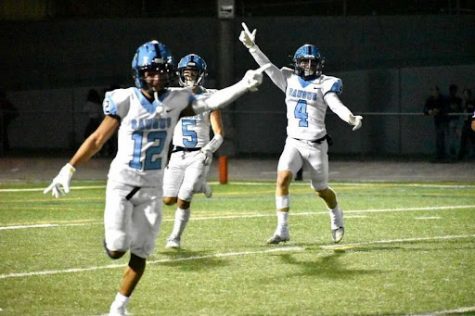 "Being that Jacob Viger openly played as many positions possible, he shined the most this season," shares Defensive Lineman Coach. One of Viger´s best games (from one of the many positions played) took place at Golden Valley. With a total of 118 rushing yards and two touchdowns scored, Viger played a vital role in his team's victory against the Grizzlies and throughout the season.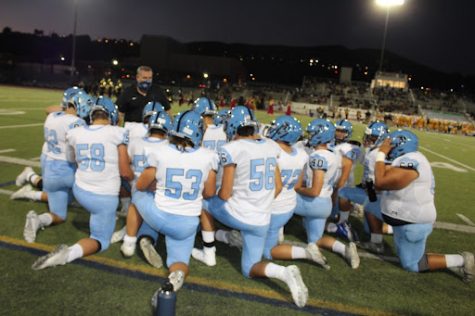 The thrill and enjoyment of watching all the boys in blue this 2021-2022 Varsity football season will forever carry memories students of Saugus and more will never forget. No one can doubt the love for football these Centurions had expressed on the field each game. This drive and passion was the main source to another league championship in the books for Saugus Varsity football boys. 
Congratulations to Saugus' undefeated league champions!