Is Twitter a Political Messenger?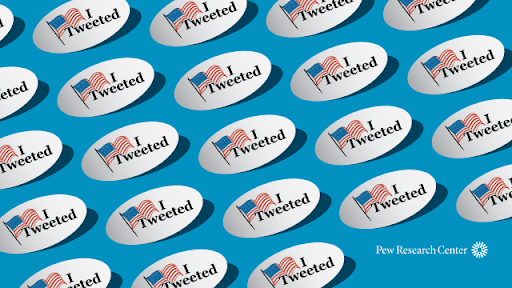 Twitter is a social media platform which is known for giving users the ability to share their thoughts and connect with people. It is also commonly used for political promotion and messaging.
 Political messaging can be defined as "[a] cohesive campaign strategy and core message in order to attract potential voters and appeal to their target audience" according to masterclass.com . A great example of Twitter's political messaging is the 2016 presidential election. Former president Donald Trump was quoted saying "I think I wouldn't be here if I didn't have social media," in an interview with CBS News' 60 minutes in 2016. 
Politics have influenced Twitter culture since the start of Twitter. The culture of Twitter is the use of hashtags to amplify tweets, and popularize trends. Former president Barack Obama has a Twitter account of approximately 130 million followers, and even some members of congress like Alexandria Ocasio-Cortez, famously known as AOC,  posts on Twitter for her political party. Out of the top ten percent of most used accounts on Twitter, 69% of those users are democrats.
With a larger platform, it is easier to influence and share ideas. Implying that Twitter does not have an influence on politics would be flawed because of the large platforms politicians have gained. In an interview with Makenzie Jones, a senior at Saugus, Jones states that Twitter has a huge impact on politics "People can easily retweet or like something political, which influences their feed." The liking and retweeting of political tweets has a huge influence on what people are likely to see in your feed on a daily basis. Constantly seeing posts that match certain political agendas based on a user's activity on Twitter plays a huge part in creating these political ideologies. Social media is extremely influential for people around the world today so it is certainly valid to say that Twitter is a political messenger.
The opinions in The Scroll's editorials are strictly the views of the writers of the staff or outside submissions. The views do not represent or reflect the opinions or policies of Saugus High School or the William S. Hart School District. The Scroll welcomes all reactions and outside submissions to share alternative views.