5 Haunted Houses Worth Visiting this Fall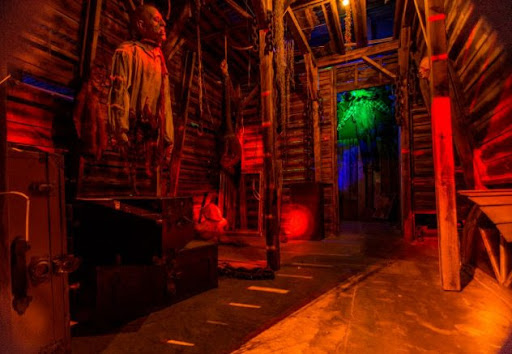 With Fall quickly approaching, haunted houses are starting to open up!  This year is vastly different from previous years because of COVID-19 , so it is smart to plan ahead and purchase tickets online or beforehand.
Knotts Scary Farm is one of the many enthralling attractions this autumn will bring. From September 16th to October 31st, Southern California's biggest Halloween event will take place. Coming from Santa Clarita to Buena Park, it would take roughly an hour and a half with light traffic. Haunted mazes and jumpscares will fill the night with excitement. Ticket prices will range from 50 – 100$ with special perks. 
Next up is 'The Haunted Trail of Balboa Park' , located in San Diego. From Santa Clarita it would take roughly 3 hours to arrive. This thrilling event takes place from September 24 to October 31st. The location has two mazes, including 'The Haunted Trail' and 'The eXperiment'. Famous horror characters such as Micheal Myers and Pennywise will make appearances throughout the entertaining night. 
Another haunted attraction is Halloween Horror Nights at Universal Studios. This exhilarating experience lasts from September 3rd to October 31st in Los Angeles.   From SCV, it would take roughly an hour to get there. Ticket prices vary from $70-350 dollars with varieties of options to pick from for this fun-filled night of mazes, rides, and scare zones. The park hours for Horror nights are 6:30pm-2:00am. 
Found on 1851 W Orangethorpe Ave, Fullerton is the 17th door. This haunted house is about 30 minutes long from start to finish. The distance to the 17th door from SCV is an hour and a half with it being 54.4 miles.  This horror house was actually converted from a strip mall. Ticket prices differ from 30$ to 43$ for each individual, and a waiver is required for both the haunted house and the virtual reality options. It is best to do research, print out the waiver, and buy tickets online beforehand.
Finally, the 'Reign of Terror Haunted House' is located at 225 N Moorpark Rd, Thousand Oaks. With more than 115 custom rooms packed with jumpscares, this attraction has detailed mazes, and an exciting atmosphere. All of these mazes can be completed in 25 minutes. The drive there will take around an hour to complete.
 With the Halloween season quickly approaching, it is vital to stay safe while traveling to visit these spooky attractions. However, by keeping Covid-19 precautions in mind, these Haunted Houses offer exhilarating and memorable nights.