Changes at Disneyland Prompts Controversy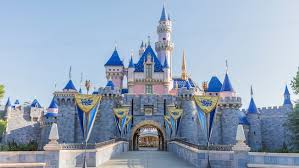 Disneyland has been closed ever since the pandemic erupted in March of last year. With this closure, the Disney Imagineers were able to use this time to improve the park and make changes. When we are able to go visit Disneyland again, we can enjoy those changes. Let's dive in.
The parks need to be maintained and refurbished every once in a while to keep the park in pristine state. Disney has been doing some work on the Disneyland Hub, the center of the Disneyland Park, for renovations. 
The Hub, as it's mostly referred to, is where Main Street, USA splits into paths leading to–from left to right–Adventureland, Frontierland, Fantasyland, and Tomorrowland. At the center would be the famous statue of Walt Disney and Mickey Mouse. 
Disney did a full restoration of the statue to make it look like it was newly put in. This statue was created by the Disney sculptor Blaine Gibson and put in initially on November 18, 1993. This refurbishment brings us back to the classic Disneyland that we all know and love.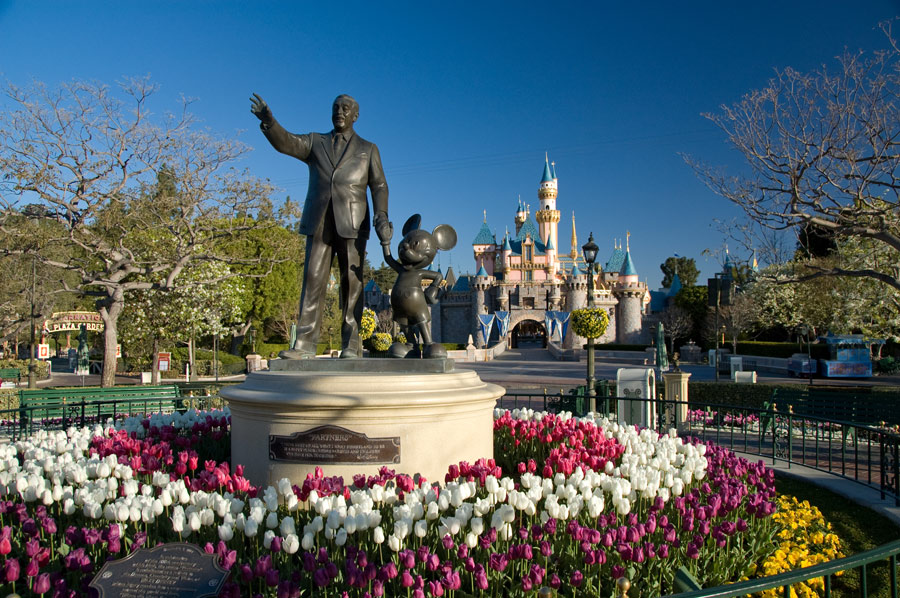 Tomorrowland's entrance is also getting a full makeover, making the space more open and futuristic. In order to open up the space, the "french fry rocks" will be removed so that more people can get in and out of the land with ease and less crowds. Katherine Eng, a freshman at Saugus, says, "…it is kinda sad that, after 30 years, it's being replaced. But I'm not totally opposed to the change either." Personally, I will miss those signature rocks that I grew up with Disneyland. They will also place planters with an assortment of flowers at the sides of the entrance. 
Fun Fact: Disneyland has the largest assortments of flowers in the country. A Disney Imagineer said, "Tomorrowland has always represented a feeling of optimism. [Imagineer] John Hench originally designed with this notion of being wide open to innovative ideas and technology. 'When we started looking at the different Tomorrowland entrances through the years, both the 1955 and 1967 versions had a very optimistic appeal which resonated with us.'" Staying true to original design but making it new is a goal for Disney.
Frontierland is also getting a new renovation to their entrance as well. They will be expanding the entrance to make the crowd flow seamlessly if they open the park soon. Disney spent $200,000 for the renovation but, hopefully this change will be worth it. They will be replacing the 15-foot-tall faux wooden gates and 16-foot-long marquee along with the widening of an existing bridge.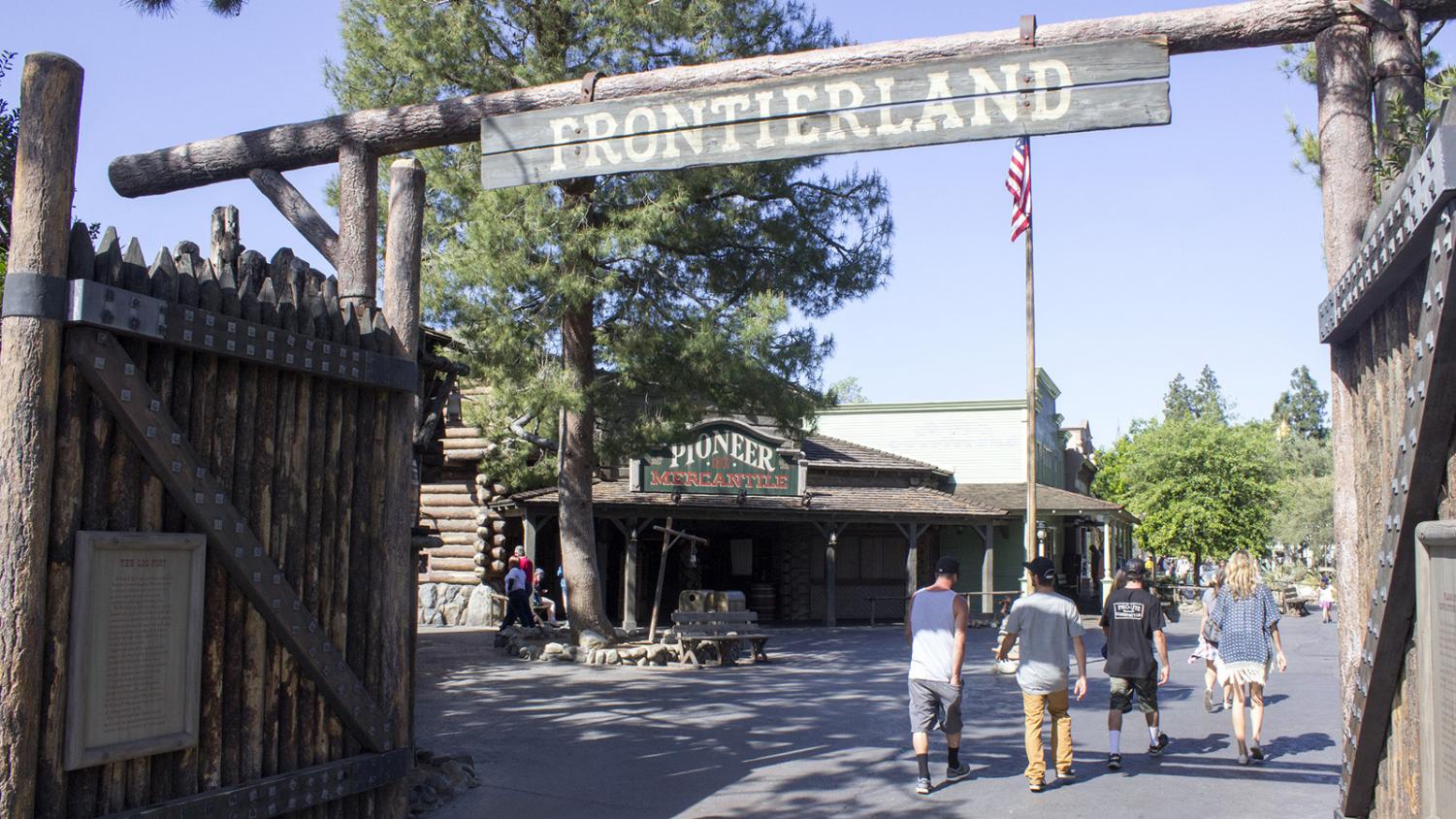 Disney has changed the name of a fan favorite ride after 65 years due to controversy. Snow White's Scary Adventures has been changed to Snow White's Enchanted Wish because children thought that the ride was too scary to go on. Snow White's Scary Adventures is the story of the Disney classic, Snow White and the Seven Dwarfs. 
The movie was made in 1937 as one of the first big films for Walt Disney Studios. This classic was then made into a dark ride for the opening of Disneyland in 1955. Now they are changing the name because kids think it is too scary. Eng later said, "I do think kids should have an open mind to going on a ride before saying that they don't like it but it's up to them to decide when they want to try it." 
Next The Jungle Cruise is being subject to change due to another controversy. Instead of keeping the classic ride as a tour ride around the Amazon River, Disney has changed the ride into following a story line. The ride will be following skippers as they make their way out of the jungle after their boat gets raided by a band of chimpanzees. 
A couple other changes have been made to the ride as well. For example, they took out the scene of natives dancing because people were calling it "racist." Gracie Lovold, a freshman at Saugus, said, "I don't think the natives on the Jungle Cruise are racist, but instead it shows culture." 
The final controversial issue is about Splash Mountain. Disney announced a few months ago that they were discussing changing the theme of Splash Mountain to Princess and the Frog. The controversial part is that they are changing it solely because Splash Mountain is considered "racist."  
The ride is considered racist by some because it is based after the Disney movie called Song of the South that is about a slave telling his son the adventures of Brer Rabbit. Even though the ride has nothing to do with racist topics, they still are changing it because of its connection with the movie. Lovold continues to say, "As sad as I am to see Splash Mountain go, I'm glad Tiana is finally getting some recognition. I still do think it is unfair that Splash Mountain is taken down, since the actual ride shows no racism." 
Disneyland is something that I hold dear to my heart. I love that place and don't want to see it turn into a copy of the world today. Disneyland is supposed to be a place where reality is left behind and imagination and fantasy enters. 
Why do we continue to bring in the problems of the world into a place where imagination is supposed to thrive? It's almost as if we are killing the Disneyland Dream. Walt Disney said in his dedication speech, "Disneyland is your land. Here, age relives fond memories of the past. And here, youth may savor the challenge and promise of the future. Disneyland is dedicated to the ideals, the dreams, and hard facts that have created America. With the hope that it will be a source of joy and inspiration for all the world.
The opinions in The Scroll's editorials are strictly the views of the writers of the staff or outside submissions. The views do not represent or reflect the opinions or policies of Saugus High School or the William S. Hart School District. The Scroll welcomes all reactions and outside submissions to share alternative views