Outdated Golden Globe Rules Reflect Hollywood Exclusivity
How Film "Minari" Was Snubbed of Best Picture Nomination
On Wednesday, the Hollywood Foreign Press Association (HFPA) announced it's nominations for the 2021 Golden Globes, an event awarding both American and foreign for film and television. Nominations are considered on the basis of excellence, however, the Golden Globes' outdated criteria often snubs the nominations of acclaimed media in prominent categories, a glaring reflection of the exclusivity in Hollywood. 
This year's Golden Globe nominations show no break in that trend, as Lee Isaac's Chung's critically acclaimed film "Minari," was not nominated for any category besides Best Foreign Language Film due to more than 50 percent of the film's dialogue being spoken in Korean. 
"Minari", featuring actors Steven Yuen, Yeri Han, and Youn Yuh-jung, won the Sundance Film Festival Grand Jury and Audience Prizes in 2020. The family drama portrays the story of Korean American immigrants who move to a rural Arkansas farm in the 1980s in pursuit of the American Dream.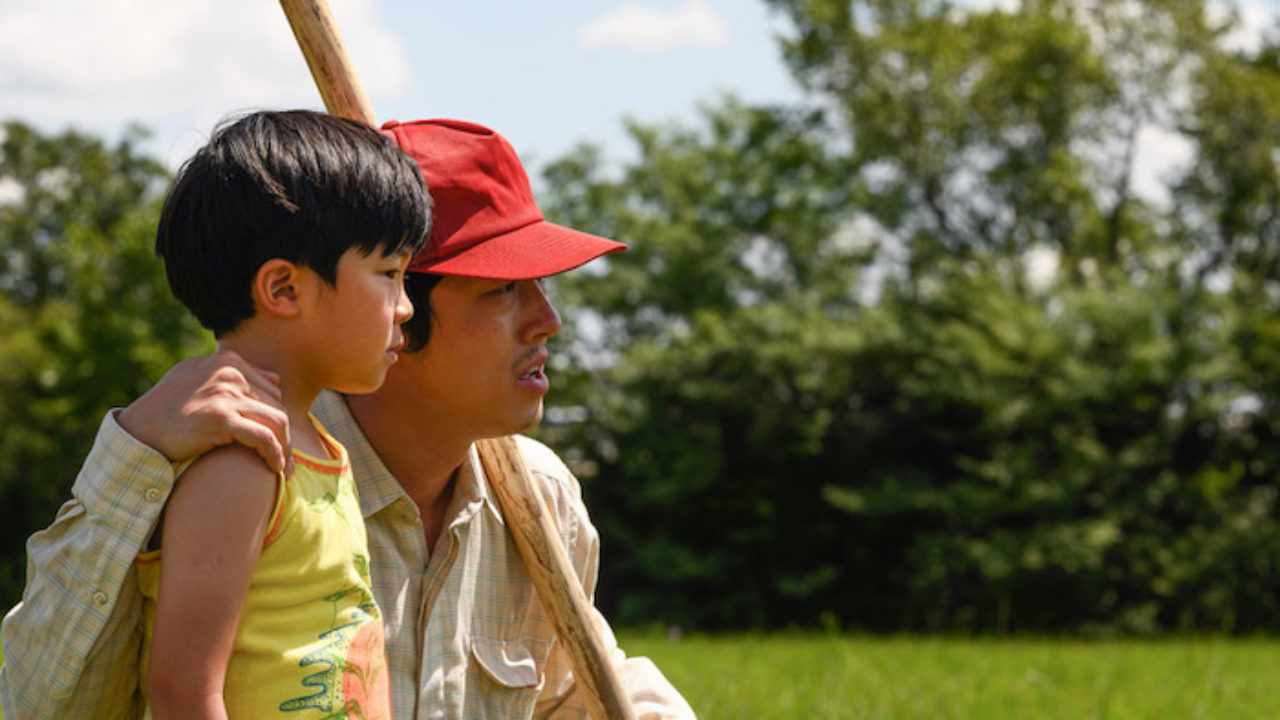 The release date is set for February 12, and is predicted to be a major contender for Best Picture and Youn Yuh-jung is up for  Supporting Actress in the Academy Awards as well, according to film critics.  
Despite the praise, the American Dream central theme, and the fact that the picture was filmed in the U.S. and features an American and Korean cast, "Minari" was not nominated for Best Picture due to the long-standing and rightfully controversial HFPA rule that bars films with 50 percent of dialogue in another language beside English from being nominated for Best Picture. 
This is not the first time the Golden Globes have dismissed films for Best Picture nomination due to their language restrictions: In 2019, Best Picture Oscar nominee "Roma" was barred from nominations and 2020 Best Picture Oscar winner "Parasite" was as well. Parasite would go on to make history in 2020 as the first foreign-language film to take Best Picture at The Oscars' ceremony.
Film critics and fans has taken to social media to slam the Golden Globes' xenophobic rule, with Lulu Wang, director of "The Farewell",which was also ineligible for Best Picture, tweeting: "I have not seen a more American film than #Minari this year. It's a story about an immigrant family, IN American, pursuing the American dream. We really need to change these antiquated rules that characterizes American as only English-speaking."  
Korean-American actor Daniel Dae Kim called the nomination "the film equivalent of being told to go back to your country when that country is actually America," in a tweet in December.
The film equivalent of being told to go back to your country when that country is actually America. https://t.co/kwEf8eO9v8

— Daniel Dae Kim (@danieldaekim) December 23, 2020
The Golden Globes' restrictions have continued to reinforce the marginalization of non-white voices in the film and television industry, limiting the recognition of important themes and experiences unique to people of color. In an already incredibly limited industry in terms of inclusivity, the equating of non-English language films with "foreignness" in a country with no official language only serves to harm communities of color. 
"A sad and disappointing reminder that a movie about the American dream, set in America, starring an American, directed by an American, and produced by an American company, is somehow foreign," said actor Andrew Phung. 
The HFPA's treatment of "Minari" and other films about minorities and minority struggles, compared with other films heavily featuring non-English dialogue has drawn even more criticism. Films "Babel" and "Inglorious Basterds" —both featuring white Hollywood star Brad Pitt— were allowed to compete in other categories beside forgien-language in the past. 
The organization also did not consider an alternate category placement like they did for British filmmaker Emerald Fennell's "Promising Young Women" or Bulgarian actress Maria Bakalova in "Borat Subsequent."
Until the HFPA abolishes their exclusive film and television criteria, important films portraying unique non-white experiences will continue to be swept under the rug along with the creative aspirations of POC actors, writers and directors. In a year marked by racial unrest and blatantly obvious inequality, Hollywood must do better in their efforts for inclusivity and representation. 
A word of advice for the HFPA, Hollywood, and film critics alike: learn to read subtitles.  
The opinions in The Scroll's editorials are strictly the views of the writers of the staff or outside submissions. The views do not represent or reflect the opinions or policies of Saugus High School or the William S. Hart School District. The Scroll welcomes all reactions and outside submissions to share alternative views.