True Crime Popularity in the Entertainment Media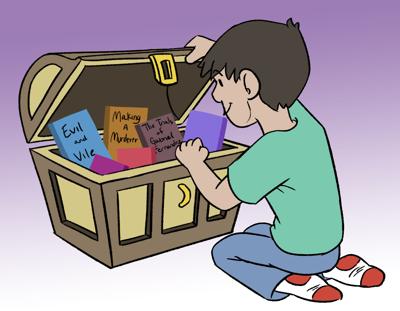 How has true crime become so popular? Killers, kidnappers, and endless horrifying true stories have captured many into listening, watching, and reading about them. The interest comes down to understanding; who, what, where, when, and how. 
Women are the target audience for true crime and it is said to have fuelled its popularity. Interestingly, while men are most likely to be the victims and the perpetrators, they aren't as interested. Automatically, human beings process everything around them to assess their surroundings and situation. 
When people come to fear something or someone, the flight or fight instinct kicks in. Whether watching a gripping truecrime documentary, or reading about In Cold Blood by Truman Capote, we can imagine having that same feeling. What do we gain from being scared, and terrified? When people have never experienced a fear-inducing event, they try to understand it and overcome it.
As humans, what we do best is to learn from our mistakes. So in a way, watching, listening, and reading true crime makes us feel prepared. It makes some believe that, "Since that person was able to survive, maybe I can too." Or makes the audience consider their own action in the same situation,"I won't make the same mistake they did."
Shows like Dateline, ask the questions who, what, where, when, and how it almost always gives the answers in the end. Watching from the comfort of home, audiences are able to play detective based on the evidence the show provides. Usually, learning more as the story progresses and is narrated. Although occasionally the murderer isn't identified, or the case is still in progress or even turns into a cold case. Nevertheless, the thrill of the story keeps people watching. 
Podcasts have also become increasingly popular due to the diversity of interests and convenience of just listening, so as to not disrupt busy schedules. People who have listened to the true crime genre podcasts know the difference of style from watching to listening. In order to keep people's attention, a different way is necessary. Low voices and ambient music are key to keep the story interesting, moving along, and setting the mood. Criminal, a true crime podcast popular on Pandora and Spotify, has more than 150 episodes. 
Many books give insights to infamous cases such as The Borden Murders: Lizzie Borden & the Trial of the Century by Sara Miller or can deliver unexpected chilling accounts outside of the courtroom like The Stranger Beside Me by Ann Rule, about Ted Bundy. 
21 best true crime shows:
(https://www.oprahmag.com/entertainment/g32053985/best-true-crime-shows/)
55 best true crime podcasts: (https://www.marieclaire.com/culture/g27481229/best-true-crime-podcasts/)
25 best true crime books: (https://www.esquire.com/entertainment/books/g19094206/best-true-crime-books/)