Celebrating Hispanic Heritage Month
Saugus Community Shares Favorite Hispanic Icons
Students and families in the Santa Clarita Valley are recognizing their culture as Hispanic Heritage Month highlights the importance of the Hispanic community in Santa Clarita, and the impact of hispanic icons throughout history.
Hispanic Heritage Month is recognized from September 15 to October 15, due to the numerous Latin American countries' independence days that fall during this 30 day period. First observed in 1968 as Hispanic Heritage Week under President Lyndon Johnson, the celebration was extended to cover a full 30 day period in 1988 on the approval of Public Law 100-402. This month is meant to serve as a reflection and reminder of the Hispanic community in the United States and their contributions. 
 "My family is from El Salvador and we always keep our traditions close throughout the year. Our heritage is very important and makes us who we are and we are proud of it," said Saugus senior Camila Sanchez. 
"Hispanic Heritage Month means remembering the past and what people like my parents and grandparents had to face and what we are still facing today and how we as a Hispanic community support each other," commented Saugus senior Katie Garibay.
In Santa Clarita, the Hispanic community makes up 33.5 percent of the city's population, according to the U.S. Census Bureau. The City has worked to recognize this month and the local Hispanic population by offering virtual programs such as Loteria with Gloria Arjona, Latin American Heritage Storytelling, and Cuentos del Puente de Recuerdos with poet laureate Juan Felipe Herrera at the Santa Clarita Public Library branches.
Throughout the City and Saugus community, Hispanic families and individuals celebrate Hispanic Heritage Month in their own way: "My family and I celebrate this month by celebrating Dia de los Muertos and by spending time with friends and family," said del Rosario. Dia de Los Muertos, or Day of the Dead, falls at the end of October and is a Mexican holiday that serves as a time to remember the dead by creation of altars and traditional dishes. 
Saugus Spanish teacher Irma Villalvazo shared that her family and friends, "go to places where activities are taking place that celebrate our heritage. We enjoy listening to the mariachi, watching folklore dances, doing arts or crafts or just listening to stories from our ancestors."
Saugus Senior Yvette Mojica, when asked how she celebrates, said, "I celebrate this month by supporting local Latinx owned businesses and taking some time to learn more about Hispanic culture."
While Hispanic Heritage Month recognizes the importance of the hispanic community in the U.S., it also serves as a reminder of the contributions and legacies from hispanic peoples. Hispanic icons from various Latin American countries are especially remembered and recognized during this time. 
Iconic hispanic peoples and their contributions are recognized in many different fields, such as sports: "A figure who truly inspires me is act-
ually late baseball player Robert Clemente. He was a Puertorriqueno major league baseball player who is even in the hall of fame and passed away in a plane crash on his way to help people in Nicaragua affected by an earthquake," commented Sanchez on her favorite
hispanic figure.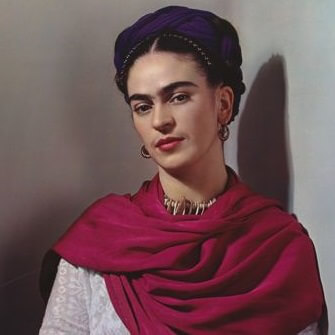 Hispanic culture and influence is also evident in the arts, embodied most famously by Mexican artist and icon Frida Kahlo: "Frida Kahlo caught my attention when I was in high school because she always spoke what was on her mind, and was not shy about her dress code; instead, she showed the beauty of those dresses, the Mexican culture, at all times," said Villalvazo. Kahlo is also a favorite of del Rosario, as she was a "very influential artist of her time."
There have been a number of hispanic singers and performers whose influence has impacted those both within and outside the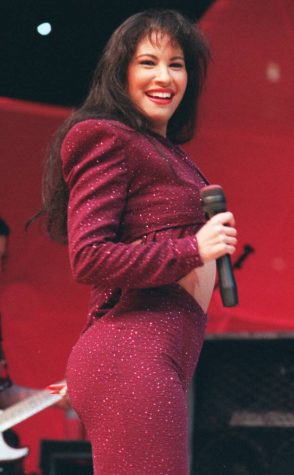 hispanic community. "Selena Quintanilla was such a famous singer and she showed how a person with hispanic heritage can be loved by many communities and not just Spanish speakers," commented Garibay.
With hispanic people making up nearly 17 percent of the U.S. population, about 52 million people according to the U.S. Census Bureau, it is important to the hispanic community that it be represented in places like public office. While representation in these fields have increased in recent years, hispanic political icons have begun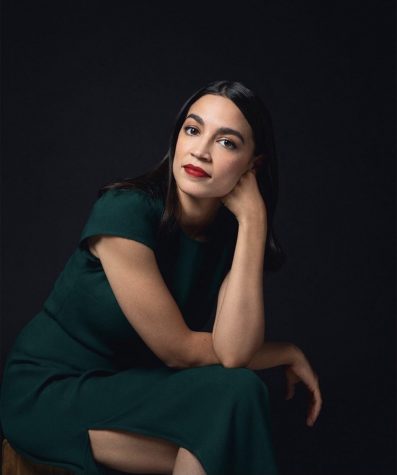 to make an impact: "Alexandria Ocasio-Cortez is a contemporary Hispanic icon I admire. Besides the fact that she is the youngest elected congresswoman, her empathy and passion inspire me to become more active in my community," said Mojica.