College Sports Facing Unprecedented Challenges, Seniors Still Working Hard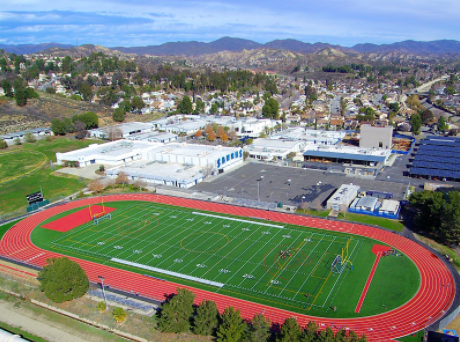 Interesting things are going on with college sports as the National Collegiate Athletic Association (NCAA) has been mulling over what to do with this fall's seasons. The NCAA website states that the board of directors approved a blanket waiver that grants all Division 1 athletes 1 extra year of eligibility as well an additional year to complete said year. In previous years of college sports, they could only play 4 years of their sport so now the NCAA is giving them an extra year to play.
The best-case scenario would be that senior athletes will be able to play their high school season. Saugus counselor, Gail Gasbarro, in response to the possibility of no NCAA sports, and how it will affect seniors trying to get sport scholarships, "I think our senior and junior athletes are working hard to stay in shape for their sport. I think they really want to return to their sports. Many of our athletes want to play their sport at the college level so they are excited to have sports return. The colleges are looking at our students and how they perform during their senior and junior year for scholarship opportunities." As Long as our seniors keep trying hard hopefully they will be able to continue playing their sport.
Senior lacrosse athlete, Jacob Hensley, had a few words on the matter: "It sucks knowing the chances of us getting scholarships could dissolve due to the fact that they could be pushing our season back or getting rid of it all together." The NCAA has decided to give college athletes another year to play on their sports teams (eligibility).   Due to COVID-19, a lot of players lost their ability to showcase their talent to professional sport teams. This could hurt the athletes' future because who knows if a player was going to have an amazing year then get offered a scholarship or get drafted, but now who can?
Gasbarro also mentioned what this could mean for freshman and sophomore athletes: "Freshmen and sophomore classes are eager to return to their sport to see their friends, make connections at a new school and just have fun.  9th and 10th graders also love their sport and want to improve.  Being a part of a sport is a great adventure.  Many great friends are made during this time, friendships that can last a lifetime."
Six of the ten Football Bowl Subdivision (FBS) football conferences are scheduled to play a fall season. Those conferences include ACC, Big 12, SEC, AAC, Sun Belt and Conference USA. On August 27, the SEC said that certain sports such as cross country, soccer, and volleyball will have new start dates and formats. 
Hensley commented, "If other sporting programs can quarantine for a few weeks in a hotel or bubble then why can't college students?" Hensley's thought-provoking argument is based on the fact that the NCAA produces over 1 billion dollars in revenue each year, prompting athletes to wonder why they cannot afford the price of housing for athletes during the season.
During a board meeting, the directors of The NCAA's Division 1 decided to host fall sport championship games in the spring of 2021- sports including men's water polo, field hockey, FCS football, mens and womens cross country, women's volleyball and men's and women's soccer. Student-athletes and coaches are concerned, however, that the sport events might be more crowded hosting the real spring and fall sports in the same season. Popular sports like basketball and football, could have difficulty playing at the same time, because there would be a lot more people having parties and gatherings to watch and celebrate their teams.
 Senior softball athlete, Allie Enright, disclosed, " I hope that college and high school athletes get to play this year because it would be really sad to get another season taken away from us." Enright's last season was taken away from her because of COVID-19. 
Senior basketball athlete, Riley Phipps, added, "The NCAA is dedicated to the success and well-being of college athletes and without the NCAA there will be no one helping the seniors get into college to play the sport of their dreams."