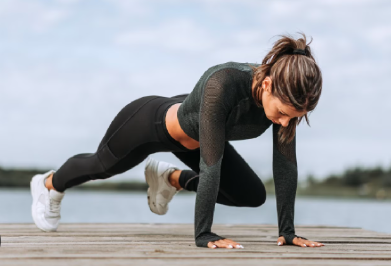 Energy drinks that are considered healthy usually include vitamins, minerals, natural caffeine, and less sugar than most other energy drinks. Energy drinks labeled sugar-free or low-sugar may be considered healthier, however coffee and caffeinated teas are recommended by  dietitians over energy drinks to give you a natural boost of energy. Strong energy drinks like Red Bull come with negative effects like caffeine jitters or even panic attacks. So, what are better alternatives?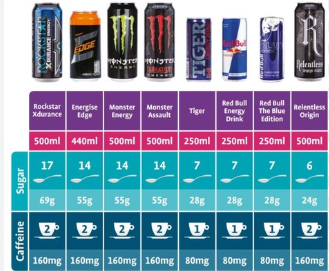 Some of the benefits of the healthier options are having a high source of vitamin B, which is necessary to give you energy. Having an energy drink before a workout can help with your performance and endurance, which can in turn improve your mood and attitude. Once you're high on energy you'll feel like you can get stuff done in a short period of time. The healthier options limit weight gain and sugar consumption while having the same effect with those with sugar and calories. Even though there's healthier options, every energy drink has cons. One serving of an energy drink contains about 25 g – 39 g of sugar. That large amount of sugar could cause jitters, sleep disorders, dental problems, obesity, and diabetes. The high amount of energy and vitamin B could be useful in the gym, but when energy drinks become a daily thing without being active, the sugar and calories can sneak up on your body and develop unwanted weight gain. Teens and children under the age of 15 are more prone to get addicted to energy drinks due to the high sugar intake and could potentially become a gateway for other substances.
Rather than drinking energy drinks for a boost throughout the day you could try eating healthier snacks that give off energy like nuts, berries or even vitamin supplements. As drink alternatives, protein shakes, teas and green juices all have health benefits and provide natural energy. Limiting the amount of caffeine you consume a day and switching it to herbal teas that don't give off energy but fill in the satisfaction. "Energy drinks and coffee give me the jitters and sometimes lead to anxiety attacks because it triggers anxiety. I started limiting myself to only a cup or maybe two in the mornings and I started to see improvements" says Vanessa Cardenas, Saugus student.
The healthiest energy drink overall would be Celsius Live Fit, each 12-ounce can packs 200 mg of caffeine and just 10 calories. It gets its high caffeine content from a combination of sources: green tea extract with a highly potent antioxidant found in green tea called EGCG and matcha that helps prevent free-radical damage and reduce inflammation as well as guarana seed extract. Another energy drinks that are also as healthy are Zevia Zero Calorie Energy which is non-GMO verified, free from artificial colors and preservatives, has zero grams of sugar, and offers 120 mg of organic caffeine per 12-ounce can. The rest of the list would be Guayaki Organic Yerba Mate, Clean Cause Yerba Mate, Hiball Energy, Nuun Sport + Caffeine, FOCUSAID Clean Energy and Zoa Zero Sugar Energy Drink.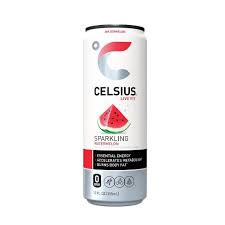 Are energy drinks even healthy? Overall, energy drinks have been linked to obesity, high blood pressure, and cardiovascular issues. So the real answer that everyone looks for depends on the amount you end up consuming every week. Just like everything else the amount that you consume can either be a benefit or a bad habit. At the end of the day energy drinks are supposed to give you a boost of energy right before you do some physical activity, not just to sit around the house.