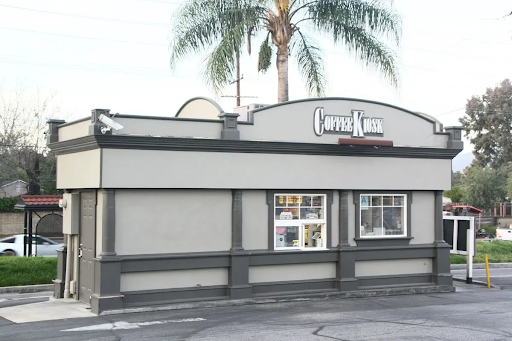 Everyone who has ever had to wake up extra early for a long day at work or school enjoys a good cup of coffee to start their day off correctly. However, there are always debates on which coffee shop has the best coffee and fastest customer service. Let's find out together what the best coffee shop in Santa Clarita is! 
As many know, Coffee Kiosk has a couple locations in the Santa Clarita valley. It's a small building with about three workers, working at the same time. It's a very convenient way to grab a cup of coffee in the morning and go. The store specializes in selling fresh packaged coffee and tea products to customers, at a fast rate. Their most popular drinks are lattes, and from experience they have delicious matcha. The matcha has the perfect amount of sweetness. This kiosk is fast and affordable. The average prices are ranging between about 4-6 dollars depending on what you purchase, it's the perfect place to go if you want to drive through to get a good cup of coffee quickly.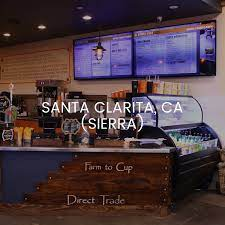 Another great choice for coffee would be Bodhi Leaf coffee. Not only do they have amazing freshly brewed coffee, but they work directly with farmers from all over the world to deliver the highest quality drinks they can. They had quick and excellent customer service with pretty cheap prices, and their coffee was delicious. It tasted fresh, it really did seem like good quality coffee. The business began by the owner purchasing a coffee roaster and providing roasted coffee to his friends and family. The lights, aesthetic, and atmosphere create a relaxing environment, and is perfect to go catch up with old friends with a nice cup of coffee because it's not too loud and has lots of seating. 
Dunkin donuts is one of the bigger coffee businesses in Santa Clarita Valley and not only do they have good coffee but they are known for having the yummiest donuts, with their most popular items being glazed donuts, boston cream donuts, apple fritters, and donut holes as well as also breakfast food, like bacon, egg, and cheese sandwiches. Now onto their famous iced coffees, iced vanilla latte, cold brew, caramel mocha, and pumpkin spiced lattes. These options are only a couple choices to choose from. Victoria Vacas, Saugus sophomore and volleyball player says, "I love Dunkin'. I go there all the time in the fall to get pumpkin spiced lattes. It's affordable for me, as well." This is not a small business, as they have locations all over America but it is a great choice to choose from with consistently unique and accessible coffee and snacks.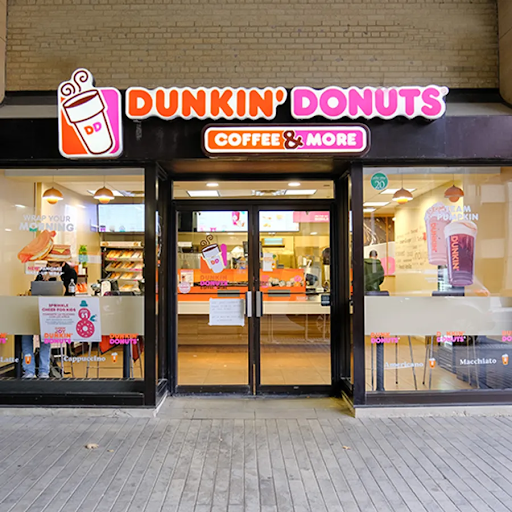 Throughout researching and reviewing the three coffee shops, I have come to the conclusion that each has their own strengths and weaknesses, and are all the best for different kinds of people. Coffee kiosk is amazing if you just want to stay in your car and drive through quickly without having to step out of your car. Bodhi leaf is a great choice for sitting down and relaxing while enjoying the atmosphere and chatting with friends with a nice fresh cup of coffee. Lastly, Dunkin Donuts is great because of their large variety of food, drink choices, and fast customer service.