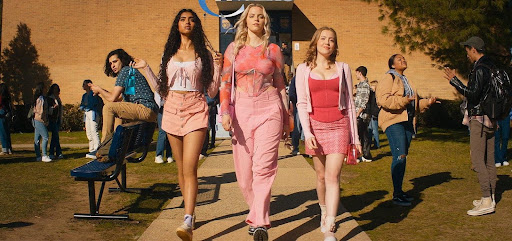 Get in loser, we're going to see Mean Girls the Musical on January 12, 2024! The original teen drama Mean Girls premiered on April 30th, 2004 and since then it has become a 'cult classic'. This movie has been turned into various musicals, plays, and has even been performed by Broadway. The attention that this movie has gotten over the years has been rewarded with a new version of Mean Girls. This movie will be a musical that follows the plot of the original movie, meaning it is not an extension of the story. This movie will likely feature original songs and will ultimately bring back the popularity of Mean Girls.
To know what to expect in the upcoming movie, the background of the original movie is helpful to know. In the original Mean Girls, the main character Cady Heron moves to North Shore High School after being homeschooled all her life. On Cady's first day of school, she becomes friends with Janis and Damian. The two tell her about the "mean girls" Regina George, Karen Smith, and Gretchen Wieners. After seeing Cady talking with the mean girls, Janis comes up with an idea to mess with them. Cady would go and hang out with the girls and then report back to Janis and Damian what they said. Janis would also have Cady give the girls products to mess with their looks. After some time Cady becomes friends with Regina, Karen, and Gretchen, and Janis and Damian have a falling out with Cady. Towards the end of the movie, Regina finds out that Cady was never really friends with the girls and is humiliated. Cady eventually makes up with everyone and she decides to hang out with Janis and Damian again.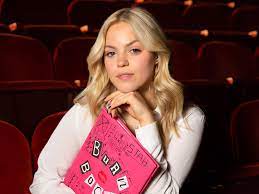 Lindsay Lohan, Rachel McAdams, Lacey Chabert, and Amanda Seyfirned are just a few of the many actors in the 2004 version of Mean Girls that have grown legacies from this movie. New actors who may be making their debut in the musical are bound to have the same fate. The infamous character Cady Heron will be taken in by Australian actress Angourie Rice. Angourie has been in multiple movies before, but the most famous is her role as Betty Brant in various Spider-Man movies. Karen Smith will be played by actress Avantika Vandanapu who is known for her work in Senior Year, Spin, and Diary of a Future President. Bebe Wood will be playing another one of the plastics, Gretchen Wieners. Bebe is most known for her role as Lake Meriweather in the TV series Love, Victor. Regina George- one of the most iconic characters in the 2000s- will be passed on to musical artist, Reneé Rapp. This will be her first movie as she is a Pop and R&B singer. Finally, Christopher Briney will be playing Aaron Samuels in the upcoming film. Christopher plays Conrad Fisher in the film adaptation of The Summer I Turned Pretty. Since Christopher is already a known face amongst the acting community, his role as Aaron will be likely to further boost his career. Saugus Freshman, Olivia Frias believes, "Mean Girls is a great movie." She also states that she's "excited to see another version of it because it is one of my favorite movies and I want to see how other actors will play the characters." 
With news of this iconic play coming to the big screen, information about the new movie has been shared. It is believed that the filming of this movie started around March of this year. This would make sense considering that movies take around a year to be filmed. Reneé Rapp has also posted tiktoks of her recording in a studio, claiming it is for the movie. Fans have also made a theory that some of the old cast could appear in the new movie, but in different roles. It is also known that Renee Rapp played Regina in the Broadway musical of the original movie, so it is no surprise that she is reprising her role on the big screen.
Mean Girls: The Musical will come out in 2024 which is 20 years after the original release of Mean Girls. This shows that no matter the year, Mean Girls will be an iconic movie. The new movie will likely cause this franchise to have a resurgence which will not only boost the popularity of these movies but also boost the careers of these new actors.  In conclusion, Mean Girls: The Musical will be a good thing for the franchise, the actors, and the fans who have been longing for more of Mean Girls!