What do Olivia Rodrigo, the word "cooties," and ube have in common? They all have Filipino roots! October is Filipino-American History Month. In 1991, the Filipino-American National Historical Society (FANHS) appointed the first annual Filipino-American History Month to be October 1992. However, it wasn't until 17 years later in November 2009 that Congress passed resolution H. RES. 780, officially recognizing October as Filipino-American History Month. Out of the 331.9 million people living in the United States today, 4.4 million of them are Filipino-Americans, accounting for 19.7% of the Asian-American population. 
Filipinos first set foot in the United States in the late 16th century. The Spanish colonized the Philippines in 1565, and now having power over the Filipinos, the Spanish forced them to join the Navy and treated them terribly along with not paying them much. In 1587, the Spanish navy, which included Filipino sailors, arrived in Morro Bay, California. That was the first time Asians ever stepped foot in the United States. In 1763, Filipino sailors that deserted the Spanish navy settled in the bayous of Louisiana and became the first Asian immigrants to settle in the U.S. They were known as "Manilamen." They built a fishing village along with other people of color and called it Saint-Malo, living in raised, stilted homes over swamplands outside New Orleans. The Manilamen also took part in the Battle of New Orleans in 1815. Saint-Malo was destroyed in a hurricane in 1915; however, the village will always be known as the first Asian-American settlement in the United States.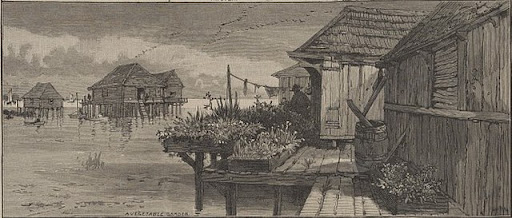 In 1902, the United States colonized the Philippines. This allowed Filipinos to immigrate to the United States, and because the Philippines was considered a U.S. territory, they were the only Asians allowed to immigrate. Most Filipinos in the U.S. worked in farms under bad conditions and experienced harassment, racism, and violence. In 1930, local residents in Watsonville, California who were against immigration rioted and attacked the Filipino farm workers. At this time, Filipinos were considered U.S. nationals, not citizens, so they didn't have the same rights as citizens. 
When the Immigration and Nationality Act of 1965 was passed, qualified Filipino nurses were the largest group of Asians who legally immigrated to the U.S. to find better lives and provide for their families. Today, 4% of the nurses in the U.S. are Filipino Americans. However, at the height of the COVID-19 pandemic, Filipinos accounted for 25% of nurse deaths. Filipinos have contributed so much to American history, including their lives. 
In Santa Clarita, there are many prominent and small Filipino business owners. The newest grocery store in town is Seafood City on Bouquet Canyon Road in Valencia. 
If you haven't had Filipino food before, you can check out their in-store restaurant, Grill City, and try classic Filipino foods like adobo, pancit, and turon. Or maybe you've had Filipino food and just don't know it! Did you know that taro, a popular boba flavor, is actually ube, a Filipino purple yam? Ube is a common flavor in desserts in the Philippines such as in ice cream, or in a signature Filipino frozen treat, halo-halo, that's a mixture of shaved ice, sweetened beans, fruits, jellies, milk, leche flan, ube, and ice cream. In fact, the word for "mix" in Tagalog is "halo" so halo-halo is literally translated as mix-mix.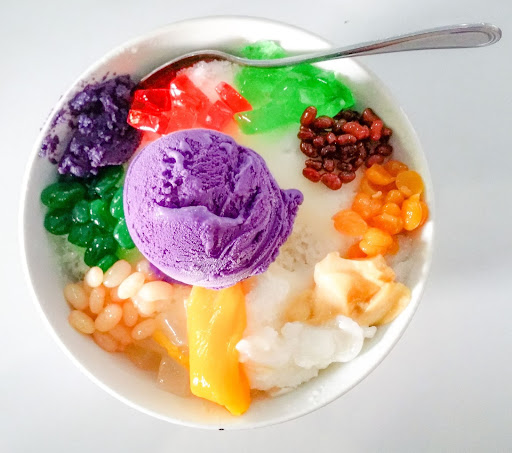 Here at Saugus High, we have The Filipino Culture Club! The Scroll talked to the president of the club, Saugus High sophomore Irah-May Bacat, and asked her about the club and what they do. "We have meetings once a month, and every meeting we bring in a new food for everyone to try, and really we just learn about the culture and traditions," said Bacat. At the last meeting, she said they brought lumpia, a Filipino egg roll that contains a savory mixture of meat (traditionally pork) and vegetables. When asked about Filipino-American culture, Bacat said, "I just think it's something people should learn about because there's a lot of cool traditions that it comes with and it's good to be involved in other cultures." 
The impact that Filipinos have made in American history has been vast, profound, and meaningful, and both cultures have benefited from it. So the next time you're enjoying the music of Bruno Mars, the comedy of Jo Koy, or some leche flan, say a little "Salamat" (which means thank you) to yourself.