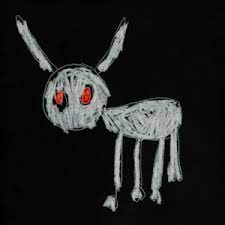 The October music spotlight is on Drake, with his upcoming album: "For All the Dogs" Since being announced in June, during a promotion for a book Drake co-wrote. Originally Drake planned to release his 8th studio album on September 22nd, however, due to unknown reasons, the album's release date was pushed back to October 6th. A song from the album, Slime You Out (ft. SZA), was released as a single to create more excitement for the full release of the album. Some other songs you can expect on the album include, "Search & Rescue" which is a previously released single, "Another Late Night" (ft. Lil Yachty), and "IDGAF" (ft. Yeat). Other feature artists confirmed by Drake include Nicki Minaj, J. Cole, and Bad Bunny. With one of Drake's longest-ever album rollouts, fans are beyond excited to hear the album that goes with the "Old Drake"
Besides Drake's big release, October is still an exciting month for hip-hop fans, with multiple big names releasing albums. Chief Keef is planning to release his album "Almighty So 2" on October 13th, however, the album has been given multiple release dates since December 2022. While the album has proven to have unreliable release dates, this time streaming platforms have the album publicly scheduled to release. Offset, one of the Migos, is set to release his album, "Set It Off," on the same day. The 21-track long album has two songs released already as part of the album's roll-out, one featuring his wife, Cardi B.  Another album coming out on the 13th is "Breath of Fresh Air" by Gucci Mane, and "AND THEN YOU PRAY FOR ME" by Westside Gunn, with expected features from JID, Benny the Butcher, Conway the Machine, Rick Ross, Ty Dolla $ign, Denzel Curry, and more. When interviewed, Saugus Senior Julian Pena said that he is most looking forward to the Westside Gunn album, or "perhaps Kanye's new album… if it drops.", which was a reference to the rumors surrounding Kanye West. 
Some other big names that don't fit into the hip-hop/rap category are also releasing albums this month. Artists like The Rolling Stones, Rick Astley, and Blink-182 are all planning on releasing albums of their own in October. Yes, The Rolling Stones, the same band that was releasing music in the 1960s are releasing an album in 2023. Titled "Hackney Diamonds" it will be the first time they will release music in the last 18 years. The album will be seen on October 20th, along with the Blink-182 album, "One More Time…" And finally, on the 6th, Rick Astley will also be releasing a new album, "Are We There Yet?"
October will be an exciting month for all music fans, with many different albums coming out everyone will have some new songs to listen to. Taylor Swift is even releasing a remake of one of her other albums this month. Big-name artists aren't the only ones releasing albums this month. Try listening to music from someone who has a smaller following, you may find some hidden gems. Music is an amazing form of expression and creativity, so it's time to extend our playlists for all the new songs that we want on repeat.