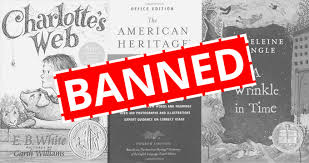 Ever been interested in reading a book, but when you went to your school library you found out, it's banned. This situation has been affecting kids all over  America.Parents may believe certain books promote violence or use vulgar behavior.  Many believe  their child(ren) are too young to learn topics. According to Politico lawmakers "passed a bill last week prohibiting books from being banned in public school districts because of content related to gender or racial diversity". Lawmakers are trying to encourage people to learn about those topics to learn more about diversity and prevent the continuation. Teaching younger children about diversity.  
On September 7th, Governor Gavin Newsom showed his support of the bill. Saying, "California is the true freedom state: a place where families — not political fanatics — have the freedom to decide what's right for them," he said. "'With the passage of this legislation that bans book bans and ensures all students have textbooks, our state's Family Agenda is now even stronger. All students deserve the freedom to read and learn about the truth, the world, and themselves.'" Even going as far as to threaten schools with a fine if they 'banned' books. Some news or topics could be misinterpreted or flawed, spreading misinformation.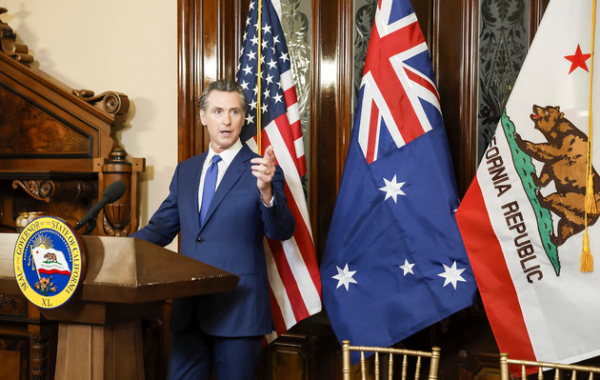 (https://www.politico.com/news/2023/09/07/california-newsom-anti-book-ban-bill-00114634)
Although we shouldn't force them to read about gender or racial diversity, if they are curious they can have access to gathering information to answer their questions even teenagers may question themselves as they get into middle/high school. Or in any new environment with different people depending on where they reside. It may change their perspective on how they live. Some religions do not support the LGBTQ+ community, or maybe for religious purposes about gender diversity. As long as they don't force anything on them. 
I also believe they should learn about the diversity that the majority of society faces, such as racial stereotypes and racial names. Even other racial discrimination such as white/black washing, race/color, and even employment policies/work situations. Stereotyping common traditions or foods, whether purposely or accidentally. Books with information such as history about religion or certain topics that at the time would not be able to look up on the internet. three examples would be, J. Edgar Hoover the man who went hard against leaders of the Civil Rights Movement. Another example would be Queen Charlotte who had originally come from a small German ducal family, but her father was descended from Portuguese royalty. One last example would be Sister Rosetta Tharpe. The Godmother of Rock and Roll. Who was unfortunately overshadowed by other white artists such as Elvis Presley? Who was inspired by her? (https://kswattsbooks.com/2020/07/10/10-people-that-history-whitewashed/)
In conclusion, children should learn about gender and racial diversity. They may also not understand, misinterpret, or their religion does not accept it. Whether they discriminate purposely or accidentally. Whatever age a human is born and made at, would change the way they will grow in the future. Can grow up without the knowledge, and accidentally or purposely make an inappropriate joke/comment, causing the victim(s) to think differently of them and others. Causing discrimination, arguments, physical or verbal fights, and more Whether or not it is accepted. Nor anyone else, no matter how important, smart, or close to are. It is completely up to them, for racial or gender topics.