Morphe Closing Down !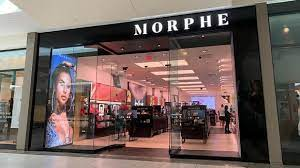 Morphe has made the decision to close down all Morphe locations in the U.S., deciding to focus on wholesale partnerships and online stores instead. Many former workers are upset due to the lack of information about the company's decision to close down their stores, complaining of lack of inventory to be restocking, crazy sales, and unsuspected layoffs. 
Morphe went to twitter to announce the sad news and said "We have made the difficult decision to close all Morphe stores in the U.S. We are forever grateful to our store's teams for their passion, talent, and dedication over the years." This was tweeted from Morphe's company account. They tweeted that they decided to restrict the reply access to the tweet.
Morphe is still staying in stores like ulta but they are still selling their products online!