Henry Mayo Newhall Hospital Receives "F" Health Rating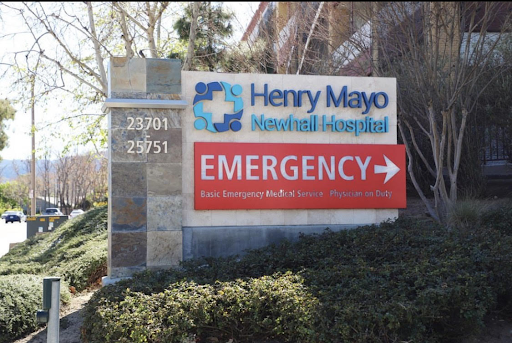 Henry Mayo Newhall Hospital faces backlash on their recent health rating of "F" through Leapfrog Hospital Safety Guide. This location's health ratings have been declining since 2019, starting with a rating of "C" in 2019, "C" in Spring of 2020 and "D" in Fall, and "D" all of 2021. However, this is a new low for the hospital. 
Looking at the statistics on Leapfrog Hospital Safety Guide, the hospital is in the average to above average rating in most hospital casualties. This includes the highest rated score on "dangerous objects left in patient's body." The hospital has also declined to report the amount of qualified nurses and effective leadership in error prevention. They have also declined to report on handwashing and staff working together to prevent errors. This leaves the hospital with a score of 45, concerningly below the average hospital score of 86.60. 
Many have reported poor experiences at Henry Mayo. On a popular local Instagram account, @whatsupscv, the comments about the rating give an explanation for why the hospital was rated so low. One account, j.c.b.1984, worries that "…Our valley is woefully behind on medical care." Henry Mayo has since commented on this post, "…The low grade by Leapfrog is because we do not participate in the Leapfrog program. The methodology used by Leapfrog is not supported by all hospitals and health systems. Furthermore, participation requires a significant investment in time and resources. Unfortunately, as Leapfrog is currently designed, our lack of participation lowers our grade. In short Leapfrog penalizes those hospitals that choose not to participate in its program." 
However, Leapfrog is not the only account generating negative stigma around the hospital. Many Saugus students have also had poor experiences. Sophia Esser, a Saugus sophomore, had this experience "[My] dad was having chest pains at 3:00am and thought he was having a heart attack. We got to the ER at about 3:15am and waited in the waiting room for about 3 hours.  Once they called him back, they wouldn't let me go with him…This was about a month ago…The wait times are ridiculous." 
However, some people report positive experiences, or say that Henry Mayo is on par with the other hospitals in the area. Among the comments on the previously mentioned Instagram post, user @itsjamesreding has said, " I work with these individuals all the time, and I have been to pretty much every hospital in Los Angeles country, and I'd never hesitate going there… Before people decide to bash [Henry] Mayo, remember who was working 12-16 hour shifts 4-5 days a week during Covid." 
The hospital's rumored decline has many worried about the future of Santa Clarita's health. When asked how she feels the rating will affect the town, junior Grace Bennett has said, "Henry Mayo's quality is scary because of how fast it's gone down. If it keeps getting worse what happens to people in need of medical care?" 
It is frightening that Henry Mayo continues to get lower scores throughout the years. However, it is comforting to know that these scores are not equivalent to Henry Mayo's standards, as they do not participate in the grading scales to get the most accurate scores.