All About the New Saugus Girls Basketball Coach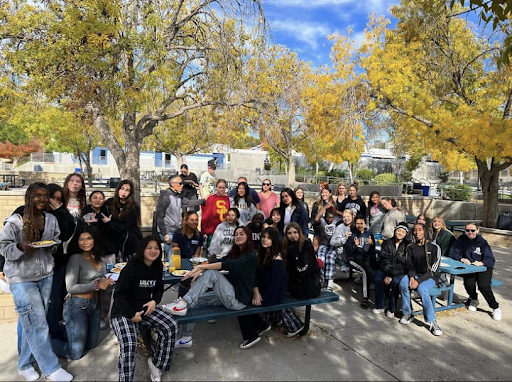 The vacancy of the position of Varsity Girls Basketball Coach has been filled by Coach Anthony Falasca. In his minimal time as coach he has already coached his team to a win in their league-opener against Valencia High School and the following game against West Ranch High School. As a new member of the Saugus Coaching Staff, Coach and his team have started league strong in beating their rivals and intend to keep going.
             Samantha Cortez, freshman and point guard on Saugus Girls Varsity said in an interview, "We are getting better every game with Coach Anthony. He helps us work on our little mistakes to make our team better." In reference to their old coach, Coach Conn, she added, "Both have different coaching styles… Anthony has really great plays and definitely knows how to coach a team." 
Coach Anthony is not new to the idea of a Saugus family, though. Coach Anthony has a daughter that attends Saugus, already giving him involvement in our school. Coach Anthony is not a stranger to basketball, either. He played in high school and coaches a travel ball team as well. 
" I do like Coach Anthony better. The transition [between coaches] was a bit difficult especially since our season was about to start. Our assistant coach Megan was there with us throughout the entire time… I really appreciate her being there for us." informed Julie Phillips, a Saugus High Junior. 
Coach Anthony is more spontaneous and keeps the girls on their toes. The team is used to having the same practice plan everyday, but Coach Anthiny has a different practice schedule each day with new drills for them to try according to Julie Phillips. 
Saugus Girls Basketball is coming out strong with goals and baskets in sight. While only in the beginning of their season, they are trying hard to reach new heights and give Coach Anthony a good first season at Saugus.