Holiday Starbucks Drinks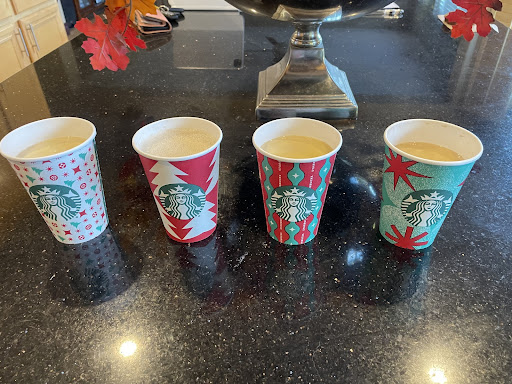 Holiday Starbucks drinks are awaited year-round and don't disappoint. Over the years Starbucks has come out with new drinks and gotten rid of old ones. They have also improved their drink recipes to make it more enjoyable for the customer. 
Almond Milk Sugar Cookie Latte: 2/10
The almond milk sugar cookie latte is made with almond milk and sugar cookie syrup. The almond milk taste definitely shows the most in it with hints of sugar cookie. Although it is not very pleasant to drink, it's still a holiday drink. The drink's top foam looks soapy and the drink has an almost green tint to it.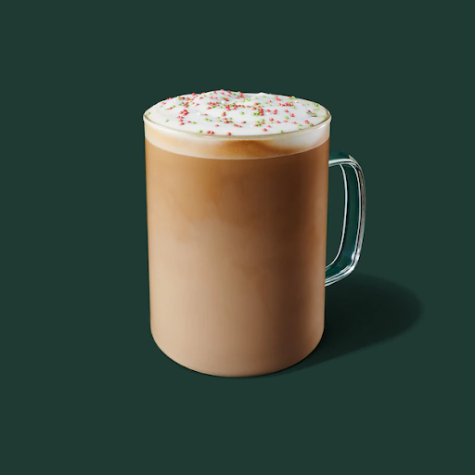 Peppermint mocha: 10/10                                                                       
The peppermint mocha is a rich mocha drink with peppermint syrup added to it. This drink is absolutely perfect and smells incredible. It has a nice thick consistency and is balanced with the peppermint and mocha flavors. The peppermint mocha is the definition of a holiday drink.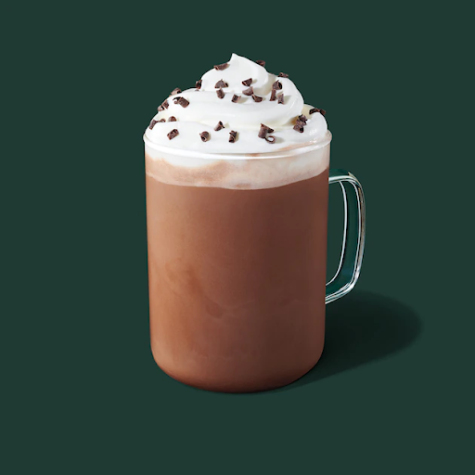 Caramel Brulee Latte: 8/10
The caramel brulee is made with Starbucks' signature espresso, steamed milk, caramel brulee sauce, whipped cream and caramel brulee bits. While this drink only comes out during the holidays, it's not very festive tasting. The caramel brulee flavor is there and overall tastes good.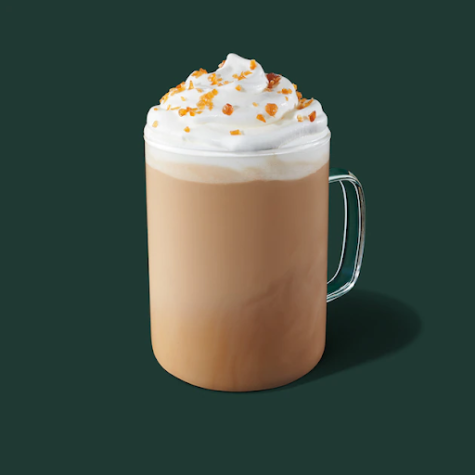 Chestnut Praline Latte: 9/10
The chestnut praline latte has flavors of caramelized chestnuts and spices, with steamed milk and is topped with whipped cream and specially spiced praline crumbs. This drink is amazing and gives off the feeling of sitting next to a fire on a snowy night. The flavors are all there in its nutty goodness and all in all has the right to be called a Starbucks holiday drink.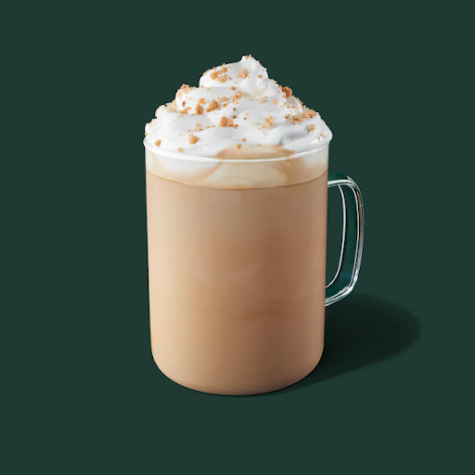 While some Starbucks drinks are overrated and don't live up to the name, others do and are phenomenal. Although Starbucks has been around since 1971, their drinks are still enjoyed and made to this day.