Takeoff's Death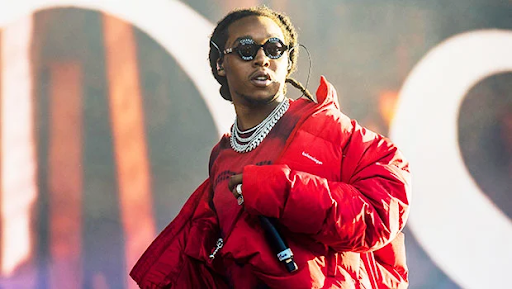 Kirshnik Khari Ball better known as Takeoff was murdered on November 1st, 2022. He was killed in Houston, Texas at a bowling alley named 810 Billiards & Bowling. The cause of his death was gunshot wounds and the incident occurred around two in the morning. His murderer is still remained unknown and the police are actively trying to solve this case.
Takeoff was born on June 18th, 1994. Takeoff grew up in Lawrenceville, Georgia and was raised by Quavo's mother Edna Marshal and his own mother Latabia Woodward. His father left the family before he was born but he still grew up with family all around him. He grew up with his uncle Quavo (Quavious Keyate Marshall) and his cousin Offset (Kiari Kendrell Cephus) which later they formed their own rap group.
 Quavo, Takeoff, and Offset originally started as the Polo Club and later changed their name to the "Migos" as a take on the Three Amigos. Their formation and early releases began in 2008 and they only got bigger since then. Their first official single "Versace" was released in 2013 and their biggest hits like "Stir Fry" and "Bad and Boujee" hit Billboard charts. Takeoff and his uncle Quavo recently dropped a joint album on October 7th. A few days after Takeoff's death, they released Takeoff's only single "Jealousy" on November 7th. In an interview on the "Drink Champs" podcast a week before his death, Takeoff opened up about how he wanted to be recognized for his work while he was still alive and not when he's dead. 
https://hollywoodlife.com/feature/who-is-takeoff-rapper-shot-killed-4884189/
Take off went out with Quavo and Jas Prince, celebrating Prince's birthday on November 1st, 2022. They arrived at 810 billiards & bowling in downtown Houston, Texas. Houston Police Sergeant Michael Arrington explained it was "a private party booked out for an event." The party reportedly ended at 1am but Takeoff, Quavo, and many others stayed much later. Takeoff was playing dice when a fight broke out and someone opened fire, shooting Takeoff. Takeoff was reportedly shot in the head and also in the torso, killing him. He was found dead at the scene outside of the doors of the bowling alley.
Police received their first call at 2:34 saying there was an active shooting. Houston police arrived shortly after the call, and immediately saw a deceased male which they were able to identify him as Kirshnik Ball at the scene. Police say that Takeoff was not the main target and was not part of the disagreement, he was just caught in the crossfire. Once the shooting broke out many people fled the bowling alley immediately. They still have yet to discover who killed Takeoff, but Houston police are asking them to either call us at the homicide division or if they would like to remain anonymous, they can call Crime Stoppers. We're looking for any information at this time — any videos, any information. We need all of y'all to send those to us so we can solve this case. We're looking for anything to help us. We want to find justice for this family."