Recipe for Christmas Morning Cinnamon Rolls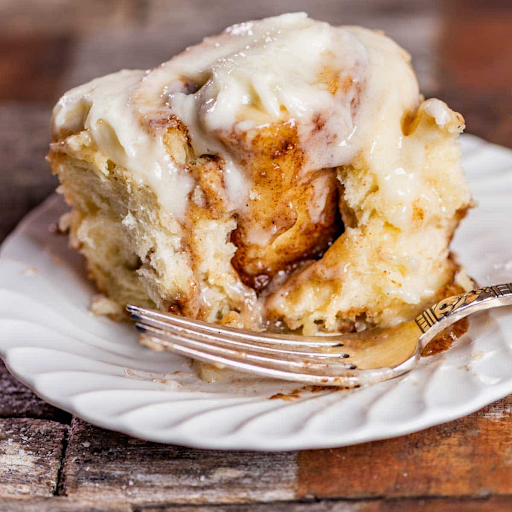 To get into the festive spirit try this great recipe for gooey, sweet baked rolls! They will satisfy any sweet cravings you have. These on-the-go cinnamon rolls only take ten minutes to make! You can make this recipe for your family, friends, or a singular one for yourself. 
The ingredients you will need is:
All Purpose Flour

Baking Powder

Sugar

Salt

Milk

Butter 

Cinnamon

Vanilla Extract
In a bowl combine the dry ingredients (flour, baking powder, sugar, and salt). After adding the dry ingredients, then add in your wet ingredients (milk and melted butter). Mixing these together should give you a crumple consistency. Taking the dough out from the bowl, begin to knead it a few times on a floured surface.
Once the dough is kneaded, use a rolling pin to roll the dough out to a 6 x 9 inches. The shape you should look like a rectangular shape.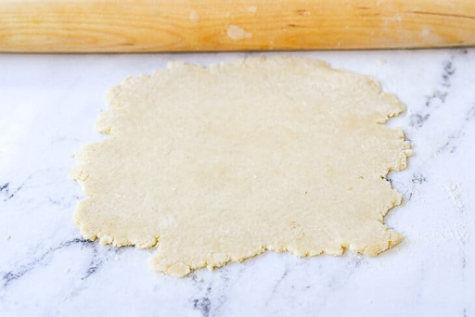 In a small bowl, mix together 1 Tbsp of softened butter, cinnamon, and brown sugar. This mixture will be spread along the surface; covering every inch of the dough. Then cut the pastry strips into three symmetrical strips. After cutting the strips, begin to roll into a sphere-like shape. Roll from the middle strip first, and then the two end strips.
Place the cinnamon rolls in a grease microwave safe mug. Make sure to place the end piece of the roll facing up from the cup.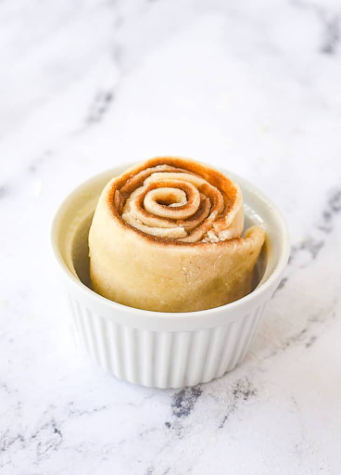 Place pastry in the microwave for 90 seconds on a plate to prevent any spills. If the roll is still raw, add an extra 10 seconds to the timer. Once the cinnamon roll is out, you can drizzle a sweet glaze on top. In order to make the glaze, combine 1⁄4 cup of powdered sugar, ½ Tbsp of milk, and ⅛-¼ tsp of vanilla in a bowl. Some alternatives for the glaze include powdered sugar or maple syrup. I love to cook this treat because the sweet glaze compliments the fluffy pastry. It's also very convenient because it only takes like 10 minutes to make. Having this recipe allows you to enjoy this amazing classic fall treat!