Pumpkin Spice and Everything Nice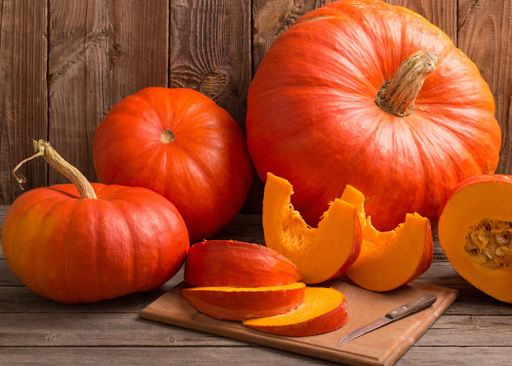 With the start of fall, comes the return of the iconic fall flavor, pumpkin. This is a masterlist of everything pumpkin, everywhere, with some reviews to help you find the best fall snacks.
Starting off with Trader Joe's, their fall list is very exciting. They have many items that are gluten free, vegan, etc. for everyone to try! Among dietary restriction friendly options are gluten free pumpkin spice bagels (also available with gluten), pumpkin yogurt alternative using cashews, and gluten free bread. Outside the range of dietary restrictions, Trader Joe's has an extensive pumpkin list, including but not limited to pumpkin sticky toffee cakes, pumpkin gnocchi, pumpkin spiced jojos (similar to oreos, with pumpkin spice yogurt coating), pumpkin spice overnight oats, pumpkin greek yogurt, and pumpkin cheesecake.
 Me and a fellow sophomore, Grace Pollard, tried some of these, and there are definitely varying reviews. The first one we tried was the sticky toffee cakes, which were super disappointing. They tasted inherently chemical and kind of like hand sanitizer. They didn't have much pumpkin flavor either. We agreed these were a 1/5. Next we tried the pumpkin spice jojos, these were a lot better than the toffee cakes. They have a good amount of pumpkin spice flavor without it being too much and I think these were my favorite. I rated these a 5/5 and Grace gave them a 4/5. Last was the pumpkin cheesecake. It was relatively small but also pretty cheap, so how small it was is not that surprising. It was also really good! There could stand to be more crust but it's good with and without. We both gave this a 4/5, and Grace said, "it could be improved, but overall it was pretty good."
The next source of everything pumpkin are Walmart and Costco. Walmart has a range of pumpkin flavored things, from protein shakes to pop tarts. More specifically, their website offers a list consisting of, pumpkin spice honey nut cheerios, pumpkin spice premier protein shakes, many different coffee blends, pumpkin spice pop tarts, pumpkin spice Special K cereal, pumpkin spice Frosted Mini Wheats, pumpkin spice pancake, cookie, and bread mix, pumpkin spice popcorn seasoning, gluten free pumpkin spice LaraBars, and pumpkin spice granola. Costco offers a much smaller list of Kirkland Signature pumpkin pie, Kirkland Signature pumpkin streusel muffins, and Flips pumpkin spice pretzels. 
I tried fewer of these than I did Trader Joe's but the list is still very impressive. The protein shakes, however, were not. There is a weird protein shake taste in most protein shakes to me, but the pumpkin spice and the weird aftertaste did not mix well at all. They were a good amount of pumpkin spice, but not enough to cover the aftertaste. I give these a 2/5. I also searched for many of these but couldn't find them in store, so they may be an online only option, or they might just sell out fast. As for Costco, I tried the Flips pumpkin spice pretzels. These were definitely in my top 3, but they're really sweet. I give them a 4/5. 
Finally I had to include the iconic Starbucks pumpkin options. Obviously the pumpkin spice latte is something we all look forward to but many of the other drink options are super good. Of course you can add pumpkin to any Starbucks drink, but their menu also offers drinks already made with pumpkin. Such as, pumpkin chai tea latte, pumpkin spice frappuccinos, pumpkin cream coldbrews, and I feel the need to add my personal order because it's so good, iced white mocha with pumpkin and pumpkin spice coldfoam. Starbucks also offers pumpkin foods, such as pumpkin and pepita bread, pumpkin cream cheese muffins, and pumpkin scones. 
I had already tried many of these before beginning this article and my favorites were the pumpkin chai tea latte, which I think is a great option for those who don't like coffee, pumpkin cream cold brew, the pumpkin bread, and pumpkin cream cheese muffin. I am not a fan of straight coffee, but the pumpkin cream cold brew was pleasantly surprising. Of this list I give the chai tea a 4/5, and the cold brew a 4/5 as well. I think the pumpkin muffin was good aside from the cream cheese being sort of gooey in a weird way. I still give it a 3.5/5, and the pumpkin bread a 4/5. This list is definitely missed the rest of the year by fans of everything fall as they offer a lot of other fall flavors like apple crisp.
The return of fall and the beloved flavors related to it is always exciting. We hope this list helps you to make the best of the limited time treats.