2022 Halloween Costume Ideas
The best season of the year has arrived with a fever of a thousand pumpkin spice lattes.  While many are celebrating the cooler weather, festive menu items, and decorations the event marks the anticipated arrival of Halloween.  This raises arguably the most important question of the year: What should I wear for my Halloween costume?  The Saugus Scroll has worked together to compile the top 14 Halloween costumes of 2022.
We have divided the options into four categories. Pop culture, unique or uncommon costumes, costumes for two people, and family/friend group costumes.  It is important to note that although The Scroll encourages some of these ideas, all costumes must be within dress code if worn to school on Halloween.  
2022 was a big year for pop-culture.  Reminisce in your favorite trend, character from a TV show, or movie with a Halloween costume!  
Stranger Things.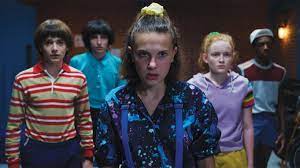 With the arrival of Season 4 this year, the spotlight has been placed back on the show, meaning it is perfect material for picking a costume.  Dress as your favorite character, and your costume will definitely be a fan favorite amongst everyone.  According to Rotten Tomatoes, the 2019 drama has an average rotten tomatoes score of 88% and an average audience score of 84%.
2. Euphoria.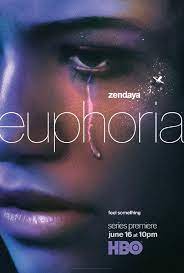 Season 2 of Euphoria proved to be extremely influential to industries far beyond television.  Many beauty, fashion, furniture, social media trends were sparked because of the show.  Notable elements of this influence include cut-outs in clothing, bold eye makeup, rhinestones, glittery outfits, etc.  If you are looking for a trendy costume, dress as your favorite character!  A bonus to this costume is you can dress as an individual character or create a group costume.
3. Despicable Me (Any of the Movies).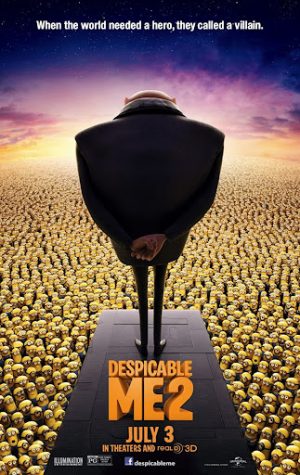 After the explosion of the Tiktok trend of dressing formally to the movie theater while seeing Despicable Me: The Rise of Gru, the soundtrack and movie itself has exploded in popularity.  Dress as a Gru or a minion individually, or go with a group of friends all dressed as minions!  
In a world where there are unlimited options for Halloween costumes, it can be hard to find something unique or memorable.  However this is a challenge that many people across the world have been trying to fight and in the process, have come up with some very interesting opinions.  Katherine Eng thinks that unique costumes are "awesome because I love seeing what other people have in their minds, what ideas others have, and what they portray.  As long as people can still recognize what [is being] portrayed.  Otherwise no one will get that you're wearing a costume which is the point of dressing up".  These costumes definitely exceed those terms, as they are one-of a kind and easily identifiable.
4. Kermit the Frog.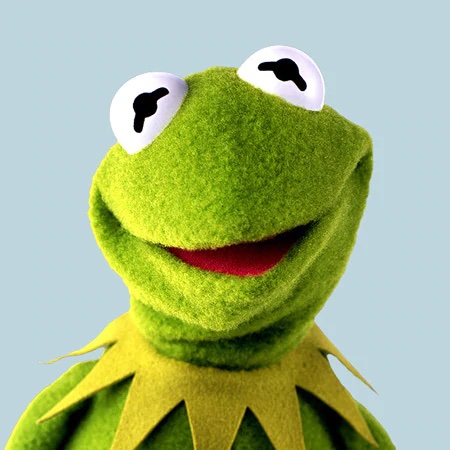 The Muppets.  An iconic movie that inspires an opinion from anyone that hears the word.  Most notably, the main character Kermit the Frog is a great costume idea for those looking for something unique and hilarious this Halloween.  
5. Dinosaurs.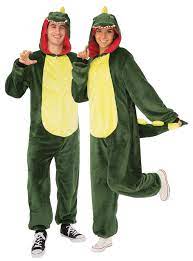 Simple, yet efficient, the dinosaur costume can be found anywhere. To dress the costume up at home, opt for an inflatable dinosaur costume.  For a more practical option, a dinosaur onesie!  Also for a fun spin on this costume, dress as different kinds of dinosaurs!  Again, you truly can never go wrong with this classic costume.
6. Pitbull.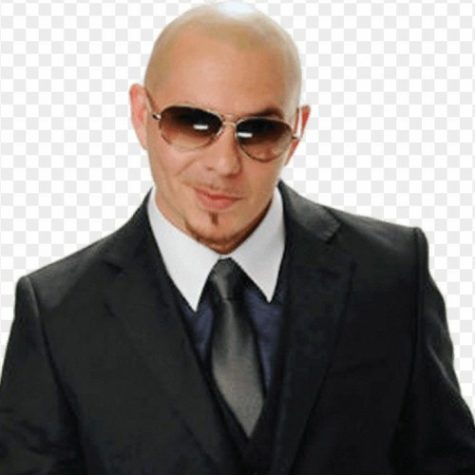 What is more recognizable and iconic than the rapper, singer, and performer, Mr. Worldwide himself?  Arguably nothing.  This costume is perfect for the person looking to have the most eye-catching and memorable costume this Halloween.  The costume itself is relatively simple and easy to put together/source.  
Two people is always better than one.  When asked what he thought about duo or couple costumes, Aiden Rosen said: "It guess it depends on what costume they end up being.  I think it's a good idea because group costumes have more than two people.  Yes, I do think couple costumes are a cool idea".  Whether your costume partner or your relationship is platonic or not, these costumes are perfect for the duo looking to have the best costume of the year.  
7. Colonel Sanders and his chicken.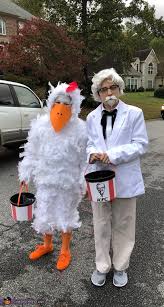 Unique, clever, and iconic, this costume is sure to receive many compliments and laughs.  The Colonel Sanders and chicken costumes can both be dressed up or down, depending on the desired level of effort.  In addition, a simpler option for the chicken would be to recreate fried chicken.  Overall, this costume is finger-lickin good!
8. Lilo and Stitch.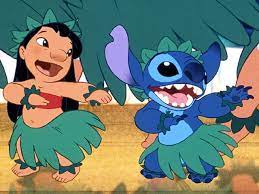 Simple and recognizable, this costume can be dressed up or down and is absolutely adorable for two people looking for a Disney inspired costume.
9. Corpse Bride and Victor.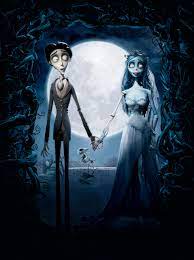 A costume adequate for the classic romantics.  The costumes are a little more elaborate, with a formal baseline, so these costumes would be perfect for those looking to put a little more effort into their outfit.  With the darker theme of the movie, the costume is perfect for those looking for an edgier look with an inherently sweet undertone.
10. Flo from Progressive and Jake From Statefarm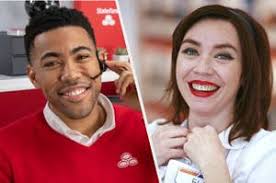 For the duo that want a memorable statement piece, look no further than your favorite commercial spokespeople!  The costume is simple, and easy to source/put together.  Despite its simplicity, this duo will have all the good neighbors around you wishing they had thought of such a clever costume.
11. Shrek and Fiona.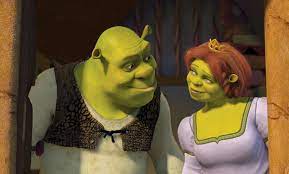 The classic romantic comedy of the early 2000s, this dynamic duo is perfect for the unconventional couple.  The pinnacle of comedy and recognizability, this costume choice is sure to be one for the story-telling books.  In addition, the costumes are relatively simple, and the fiona costume even has different variations, dressed up, down, human (for those who do not want to paint themselves green), and ogre form. 
As they say, the more the merrier!  Friend group costumes are always a good idea for 3-10 people looking to be positively coordinated during the Halloween season.  The collective uniqueness of the group costume always makes for the best photos and subsequent memories.  Brooklyn Stevenson says that group costumes are "Extremely creative if the friend group chooses an original idea.  Some group costumes have become quite cliche.  For instance Willy Wonka and his oompa loompas, cowgirls, teletubbies, and fairies. Though some have become overused, there are some group costumes that are always a classic and will never get old. Examples include, The Addams Family, Spice Girls, and The Kardashians can be overall quite humorous and unique if executed well." Overall, group costumes are a perfect option for family or friend groups hoping to bond over this holiday. 
12. The Addams Family.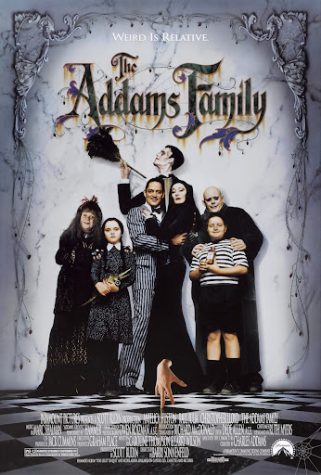 For the eccentric family or friend group, the Addams Family is a tried and true group costume classic.  Whether you have 2 or 10 people in your group, the costume is easily recognizable.  The costume also has many different variations that have developed over time, meaning that depending on the desired style or tone, there are several different individual or collective touches that can be added.
13. The Kardashians/Jenners.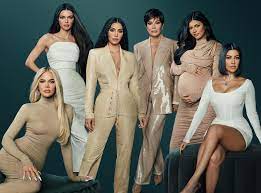 For the friend group that is as close as family and as dramatic as reality television stars, the Kardashian/Jenner family is perfect.  There is no minimum or maximum requirement of participants for this costume, and the costumes themselves are relatively simple if desired.  However, the individuals or group may dress the costume up or down, as there are thousands of options available for each member of the Kardashian/Jenner family.  Just make sure that whoever is Kim only has one earring.  
14. Spice Girls. 
Spice up your Halloween costume!  For the girl group that are the stars of every room they enter, this costume is perfect.  Ideal for smaller groups of five or less, this girl band's outfits are easily sourceable and distinctly recognizable.  Simple, yet extremely creative and memorable, this group costume will be one for the books.  
So here are the top 14 Halloween costume ideas of 2022.  We are confident that with any of these costumes you are sure to have the most unique and memorable costumes.  Remember to follow the Saugus Highschool dress code if you decide to wear any of these costumes to school, and to stay safe on Halloween.  Have a wonderfully festive "spooky season" Saugus!