The Dark Truth Behind Nickelodeon's Dan Schneider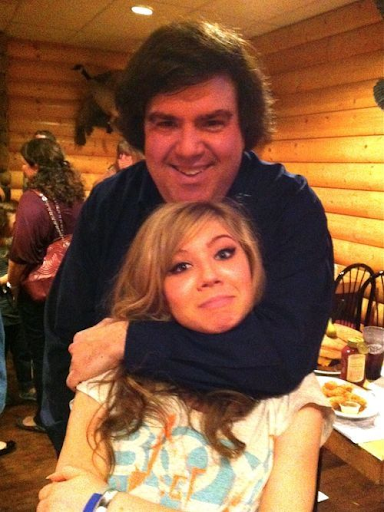 Many words may come to mind when you think of Dan Schneider, but no one would expect it to be a "child molester". Dan Schinder is a 56-year-old American producer and screenwriter who wrote a variety of well-known children/teenager television series such as Victorious, ICarly, Drake and Josh, and many others.  In a new report from Insider, writers, actors, and crew members experienced a great displeasure of working with Schneider. Allegations of sexism, non-consented filming of underage stars, forcing his female teenage stars to sit on his lap, and sexualizing the stars in disturbing scenes to be later put on the air, were all reported.These alarming scenes, aired on national television, had yet to be taken to account until Nickelodeon stars opened up about their abuse endured from Schneider. 
Jeanette McCurdy, ex nickelodeon star and current New York Times best-selling author, recently spoke about the abuse she internalized as a star in the Nickelodeon Teen Shows, Sam and Cat and Victorious, as well as her new book, "I'm Glad My Mom Died." McCurdy describes "The Creator's" alleged inappropriate behavior as: massaging her at work, photographing her in a bikini, and pressuring her to drink while underage. While McCurdy refrained from name-dropping Schneider, teenagers and adults on various social media sites, including Twitter, TikTok, and Instagram, conclude  that "The Creator" is indeed Schneider. 
With past allegations of being known to overstep boundaries with Ariana Grande, Liz Gillies, Miranda Cosgrove, and more, it wasn't hard for people to conclude that Mccurdy was talking about Schneider. In addition, a report from Insider reveals Schneider was known to push the boundaries of children's TV, often "thumbing his nose" at Nickelodeon's standards department, and ramping up the series' sexual innuendos; including scenes where a gooey substance was squirted on young actresses' faces. One of the teen actors that went through this was Daniella Monet, also known as Trina on the hit teen show, Victorious. Monet recently shared  that she was told to act out overly sexualized scenes and innuendos – These were highly inappropriate for the child/teen audience; Schnieder never listened to her concerns about this disturbing topic. Monet claims Schnieder even signed off on the idea that the young star should wear "skimpier clothing." 
Luckily, Nickelodeon has chosen to cut ties with Schneider and child stars will no longer have to go through what the others had to.