MLB Playoffs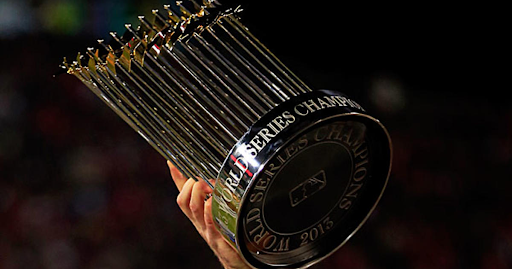 The MLB postseason is right around the corner and the ache for playoff baseball is hurting more and more. Of course with every season there's favorites and underdogs but we can only truly know what's going to happen when it plays out on the diamond. Let's all hope for a great postseason filled with upsets, close games, and may the best ball club hoist up The Commissioner's Trophy. 
There's lots of teams this year that could win the world series but only one will reign supreme. The teams that could go all the way are the Yankees, the Astros, the Mets, the Braves, the Dodgers.
To start, let's talk about one of the most popular teams in the whole sport, The New York Yankees. With MVP candidate Aaron Judge leading this offense and a good pitching staff could go very far. However this team post all star break has struggled immensely with a record of 19-28 after the all star break. But this team most definitely has the pitching staff and hitting to turn things around and chase a championship. 
The Houston Astros are a team that has certainly had controversy in the past with cheating in the 2017 world series but this team has the ability to get back there hopefully cleanly. With great players like Jose Altuve, Justin Verlander, Alex Bregman, Kyle Tucker, and Yordan Alvarez. This team has a great all around pitching staff and a great batting lineup.
The New York Mets have been very good this season but have been in a rough spot as of recently with pitching and not a lot of offensive production. But with pitchers like Max Scherzer and Jacob DeGrom and hitters like Pete Alonso, Franciso Lindor, and Starling Marte. If this team can come back to how they previously performed in the beginning of the year they can definitely compete in the postseason.
The Atlanta Braves despite losing Freedie Freeman have still had great offensive production and have maintained the pitching staff that led them to the promise land last year. With pitchers like Max Fried, Charlie Morton, and Kyle Wright also hitters like Ronald Acuña Jr., Ozzie Albies, and Austin Riley, this team could be very good and could go all the way.
The Los Angeles Dodgers are a very good team with the best record in baseball with a current record of 97-43. With a star studded cast of Freddie Freeman, Trea Turner, Mookie Betts, Tony Gonsolin, and many more. This team is the favorite to win the world series according to covers.com. Overall, LA's own can bring some bling back to the city as they've done so many times. 
To conclude, lots of teams have the chance to win the world series but these are the teams I think have the firepower to do so. But America's pastime can be very unpredictable and any team has the chance on the diamond.