Senior Sunrise Recap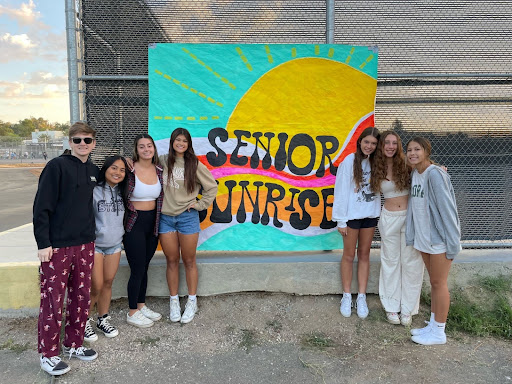 The annual SeniorSsunrise, hosted by Saugus's ASB, happened on Wednesday, August 17th. This tradition is experienced by every school in the Hart District, where most of the seniors get together to watch the sunrise. Friends bring blankets, food and drinks to kick off the school year.
Many seniors enjoy this activity because it gives them an opportunity to take pictures with their fellow seniors. They value this time to talk with their classmates as the sun rises for their first senior activity. 
ASB president, Makenna Ivey, explained how the Senior Sunrise has "sentimental significance."
Adding on to that, Senior Varsity Cheerleader, Hailey Stuart, shared that she enjoyed the sunrise but she "wished ASB had music to make it more of an event rather than a senior hangout," which Ivey also agreed with. Senior Hailey Stuart also shared she is excited for Senior Night and football games.
Ivey had also planned the Senior Sunrise "earlier in the year to get the seniors excited about the year." This really helped excite the seniors about future Senior events and activities. Some future events Ivey is looking forward to is painting her parking spot and attending her last Homecoming.