New Drive-Thru Chipotle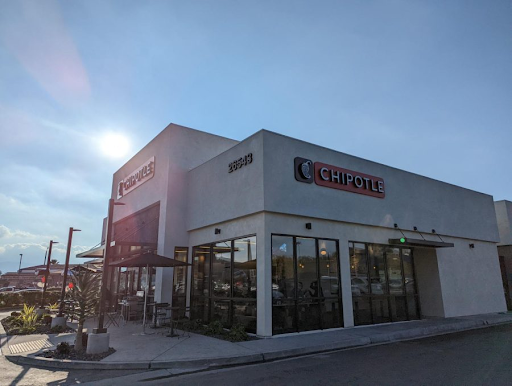 The new drive-thru Chipotle opened earlier this year, and has become exceptionally popular very quickly. Located at the corner of Newhall Ranch Road and Bouquet Canyon Road, the popular intersection has drawn a lot of consumers to the new restaurant. With more and more people going to try out this new place, a lot have noticed something different about it. It is a drive thru!
This Chipotle is what is considered a Chipotlanes, but it is not a traditional drive-thru. Using the Chipotle app, or website customers can place their order for pickup through the Chipotlanes at this location. That being said this means an order can not be placed in the drive-thru but has to  be placed inside the restaurant.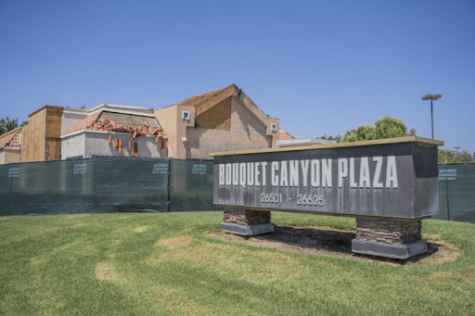 This very busy parking lot has had major controversy. In 2019, when rumors started of the former Boston market turning into a Chick-Fil-A, many people in the Santa Clarita Valley had much to say. With Trader Joes, Jack-n -the-Box, Hobby Lobby and many more crowding this parking lot, most people were afraid of what may happen if it had turned into a popular drive-thru restaurant. Luckily for them, in August of 2020 the City of Santa Clarita had announced Chipotle Mexican restaurant for occupancy.
This Chipotlanes acts as any other Chipotle restaurant, a casual Mexican restaurant where you can build your own burritos, bowls, tacos and salads. During my experience in this new drive-thru, I thought it was very convenient and quick, especially for someone in a rush. Ordering on a mobile app was very simple and easy to figure out. My order came just the way I wanted and the employees were kind and helpful. All in all, I definitely think this Chipotlanes is worth the try.