Bagel Sandwich Recipe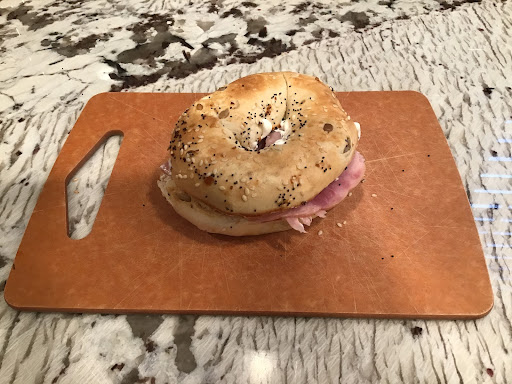 Quick and easy to make, delicious to eat and perfect for when you're cut for time.
Ingredients
Bagel (of your choice)

Cream cheese

Ham or Turkey
Optional Ingredients
Cranberry sauce

Dill

Capers

Labneh (also called Lebne, a healthy Cream cheese alternative)
Instructions
THE CLASSIC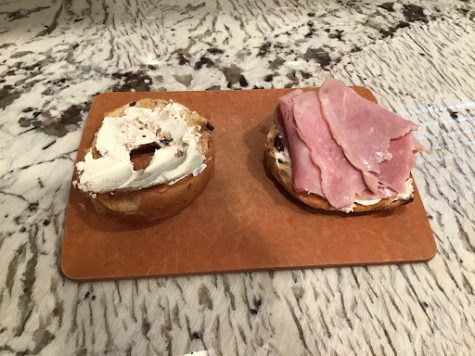 The Classic is pictured on a cinnamon raisin bagel
The original from which variants spring.
Toast bagel

Spread cream cheese or Labneh on both bagels

Sandwich lunchmeat between bagels
THE BIG DILL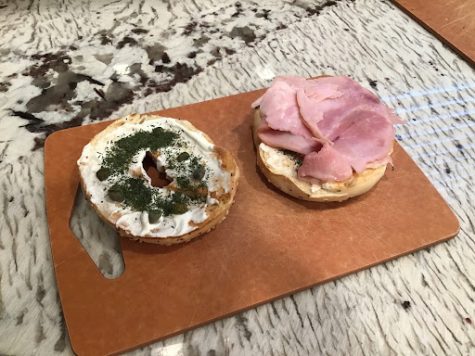 The Big Dill is on an onion bagel with Labneh
In this recipe there is an added sourness and that unmistakable dill flavor.
Toast bagel 

Spread cream cheese or Labneh on both bagels

Sprinkle dill on bagels

Put capers on bagels

Sandwich lunch meat between bagels
THE POULE D'INDE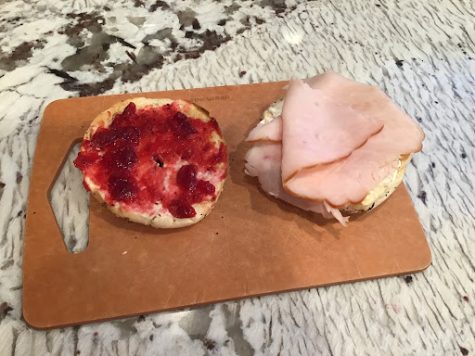 The Poule D'inde is shown on an onion bagel
For a little tartness and the flavors of Autumn:
Toast bagel

Spread cream cheese or Labneh on one bagel

Spread cranberry sauce on the other bagel

Sandwich turkey between bagels