Saugus Varsity Boys Soccer Team Defeat Canyon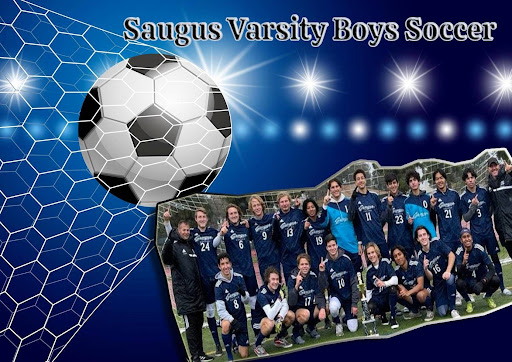 On January 11th, 2022 The Saugus Varsity Boys Soccer Team defeated Canyon by a score of 4-1. 
This conference game stood on a tie of 1-1 for a brief moment, giving both the Centurions and Cowboys a fierce motivation to progress.
According to MaxPreps, Junior, Dylan Silva was awarded Player of the Game. Silva shares that Saugus "had to overcome this tie and bring the game back to [their] momentum which [they] did." Silva attempted two SOG [shots on goal] and made both, totaling with a 100% SOG average. 
Silva adds that he "contributed to his team's win by holding down the [opposing] offensive players and not allowing them many opportunities to score, as well as starting the offensive attacks."
Varsity player Gage Fritz, who remains above the national average in assisted goals, as stated by MaxPreps, was also a great asset to this defeat against Canyon. 
Fritz shares, the team "went into this game missing some players and were forced to have people play in different positions." He adds, they "did a great job making the adjustments [they] needed to win."
Specifically, Fritz scored a goal and gave his team a total of two points. 
Overall, Silva and Fritz greatly emphasized the perseverance shown from their teammates during this win. 
"I'm looking forward to winning a championship with my teammates this season", Fritz shares. 
This game detailed a handful of challenges for Saugus' Centurions. Yet, through each player's dedication and positivity, another win is in the books for these boys. Currently, The Saugus Varsity Boys Soccer Team hold a winning percentage of eighty two and are third in the soccer foothill league. 
Students of Saugus High wish their Boys Soccer Team the best of luck as they continue to work towards a 2021-2022 national soccer title.