Chart-Topping Pizza in SCV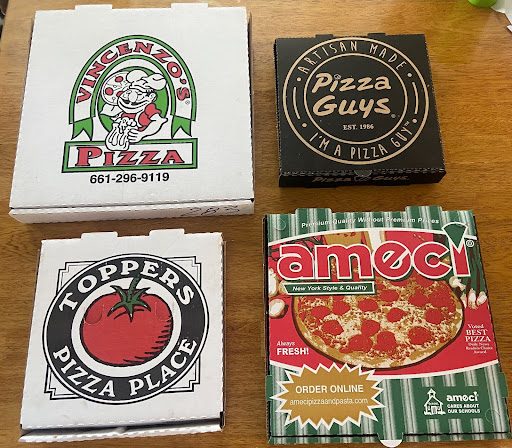 Pizza being one of the most popular foods in today's society has a lot of versatility. Pineapple or no pineapple? Thin or thick crust? Saucy or plain? Well here in Santa Clarita Valley, people also argue which pizza place is the best. Although it is all subjective to opinion, I, with a group of tasters decided to put these favorites to the test. Each being judged on price, tastiness, and the overall look of the pizza and packaging will finally determine the absolute best pizza of SCV.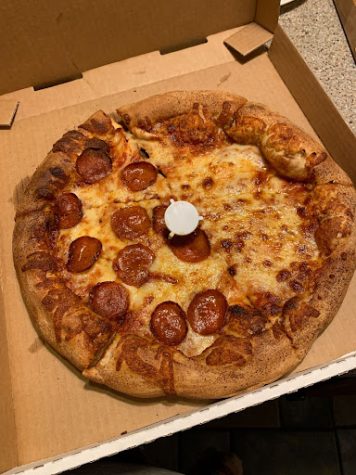 First off, we have Vincenzos. In its 30th year in Saugus being 100% family owned, Vincenzo's claims to be the "best pizza of SCV. If you are a crust lover, then Vincenzo's is definitely for you. This pizza had a pretty good sauce with a good amount of cheese but the star of the show was a thick fluffy crust completed with delicious seasonings. Overall, the pizza was definitely delicious, but for a small 13'' pizza at the price of $20.50, it is definitely leaning more towards the pricey side and there are cheaper options available.
Now if crust is not for you, Toppers Pizza is definitely a home-run. With a small being only $10.10, this pizza is a bang for your buck. The sauce was definitely the best out of all competing stores. Personally, Topper's may be best when dining there rather than for a to-go option because then you miss out on enjoying the games and salad bar they offer.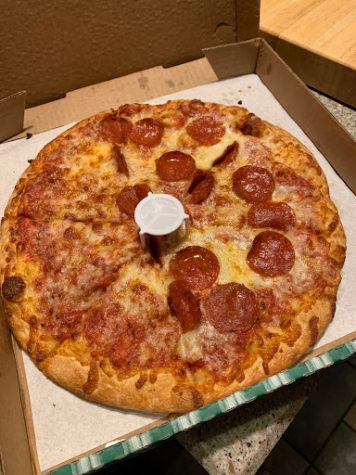 Next is Ameci's which is one of my personal favorites. In a group of tasters, the majority liked Ameci's due to the versatility of it. The crust wasn't too thick or thin and the cheese was a good amount with a nice sauce. The 12'' Medium pizza was a reasonable price at $12.99. Overall, I think if you need a middle ground pizza everyone will enjoy, go with Ameci's.
Lastly we have Pizza Guy's. I'm usually not one to dwell on negativity, but this place is everything less than mediocre. The crust did not taste fresh, nor did the toppings. With that being said, it was the cheapest at $11.99 for a 10'' small. It also is close to Saugus High School and which works perfect for a quick pizza fix, especially for a lunch period. Though since it is prepared fairly quickly be prepared for a pizza that is nowhere near good.
All in all, pizza is a food with a lot of different prefered toppings and suppliers. Just because my group of tasters and myself feel one way does not mean it can't be delicious to someone else. Go out and try it for yourself!