Putting an end to Devious Licks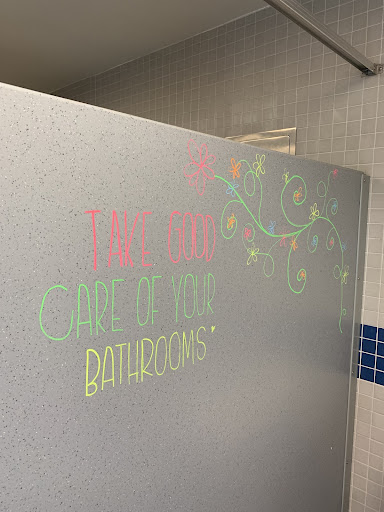 As users of the popular social media app Tik Tok increase, it becomes more controversial due to the "challenges" posted. Amongst them the most popular trend is the "devious lick challenge", this encourages students to disrupt school property and steal bathroom necessities. This has caused some of Saugus High School's bathrooms to get shut down. Limiting students to one bathroom on the whole campus due to a lack of supplies and cleanliness. This has caused an astronomical amount of stress on the school's budget, directly affecting the student body. 
As students, we felt responsible to spark change in bathroom treatment. We took a different approach to this Tik Tok trend and added a little something to the bathroom to help students smile. Our first step was creating nice signs to place in the Girl's bathroom, as a way to lighten them up. After a week, we found the signs were still there and in pristine condition, so we decided to take things a step further.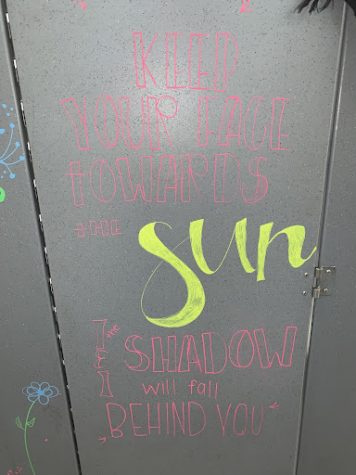 With approval from our school's administration, we decided to chalk the bathroom walls with kind messages, and drawings to make the bathrooms feel welcoming and lively. Our theory is that by uplifting others, they will want to pay it forward, and contribute to the cleanliness of our bathrooms. As we continue to take care of our campus we can fund more important and more enjoyable activities.