NFL American Football Conference Mid-Season Team Review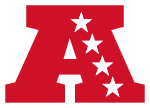 As we are halfway through the NFL season teams have started to gain ideas and viewers have gained opinions of these teams. Through nine weeks of football there have been surprises and disappointments. All of these opinions and statistics have been recorded after week 9 of the NFL season. 
AFC WEST:
Kansas City Chiefs: The Chiefs this year have been one of the biggest disappointments with a 5-4 record. At the beginning of the year this team was favored and said  to win the superbowl and now they are currently not even in the playoffs. They are seventh in offensive yards but they are 25th in yards against. The Chiefs offense has declined slightly but their defense has disimproved very much, last year they were the tenth ranked defense. Going into the rest of the year some believe the Chiefs will improve though with a two game winning streak. 
Los Angeles Chargers: The Chargers started this year off hot with a 4-1 record, this team was predicted to be good before the season with injured players coming back. An example of one of them is strong safety Derwin James Jr. The Chargers brought in a new coach, Brandon Stanely who previously was the Defensive Coordinator from the Los Angeles Rams. Their offense is ranked 9th in yards and their defense is ranked 14th in yards. The Chargers have cooled off though with a 5-3 current record but will still most likely be a playoff team going into the end of the season.
Denver Broncos: The Broncos also started off hot with a 3-0 record but cooled down sitting with a 5-4 record. This team when they had their 3-0 record played teams that had a combined 0-9 record these teams were The Giants, The Jaguars, and The Jets. With a new quarterback behind center, Teddy Bridgewater has seemed to perform decently as per usual. However, this team's better side has been the defense ranking 5th in yards, allowing the second least amount of points scored against. My prediction for this team is a 8-9 record because of offensive inconsistencies and a very low scoring offense. 
Las Vegas Raiders: Despite all of their problems off the field with previous head coach Jon Gruden and former players Henry Ruggs III and Damon Arnette, the Raiders are tied for the top spot in the AFC West with a 5-3 record. The Raiders are ranked 6th in offensive yards and are ranked 8th in defensive yards. My projection for this team is a 11-6 record because of currently being top 10 in offense and defense with also a relatively easy schedule to finish the season.
AFC SOUTH: 
Tennessee Titans: The Titans currently have a 7-2 record riding on running back Derrick Henry. The problem is though Derrick Henry got injured and has been ruled out for the rest of the season. This team has still prevailed without him with a recent win against the Los Angeles Rams. This team's defense has stepped up and Quarterback Ryan Tannehill has as well. My Prediction for this team is 12-5.
Indianapolis Colts: The Colts have a 4-5 record, do not be fooled by this team's okay record this team is overrated. All of their wins have been against bottom 15 teams including the Dolphins, Texans, 49ers, and Jets. The rest of these teams' losses have been against the Seahawks, Rams, Titans twice, and Ravens. I believe this team will go 7-10 by the end of the year.
Jacksonville Jaguars: The Jags have a 2-6 record and with a new rookie quarterback Trevor Lawrence. Viewers did not have high expectations for this team, this team was the worst team last season and finished with a 1-15 record. I believe this team will go 4-14 by the end of the year.
Houston Texans: The Texans have been very bad this season sitting currently with a 1-8 record. This team was supposed to have QB Deshaun Watson who has been great in the past but has had multiple lawsuits against him and hasn't played all year. This team I believe will go 3-14.
AFC EAST:
Buffalo Bills: This team has met their expectations coming into this year with a 5-3 start. The Bills being led by QB Josh Allen have been great offensively but are ranked as the best defense in the whole league. They are first in yards against, first in passing yards against, fourth in rushing yards against, and first in points against. They have been great overall and I believe they will finish as 12-5 and win their division.
Patriots: The Pats have been alright this year with a record of 5-4. With a new QB Mac Jones at the helm they have been inconsistent with blowout wins but also disappointing losses. Some of their wins have been against good teams like the Chargers and a blowout win against the Jets with a 54-13 victory. But also they have lost to teams like the dolphins who sit at 2-7. I think this team will finish 10-7 and will be a wild card team led by head coach Bill Belichick. 
New York Jets: The Jets coming into this year gained a new head coach Robert Saleh and QB Zach Wilson. There were high hopes for Wilson but he has not met those expectations, he is tied for 4th in interceptions thrown and has only thrown 4 touchdowns and has a abysmal completion percentage of 57.5. They currently sit at 2-6 and I see them going 4-13 at the end of the season.
Miami Dolphins: The Fins are 2-7 and sit at the bottom of the AFC East and have been disappointing because of their performance last year going 10-6 last season. This team has been good defensively. The problem has been the inconsistencies with the offense and injury problems with starting QB Tua Tagovailoa. I believe this team will go 6-11 but if Tagovailoa can stay healthy this team's record will improve.
AFC NORTH:
Baltimore Ravens: The Ravens with a 5-3 record being led by Lamar Jackson have seemed good. Their offense is ranked 2nd in total yards and 11th in scoring. The problem has been their defense letting up the most passing yards against them. My prediction is this team will go 12-5.
Cincinnati Bengals: The Bengals have been one of the biggest surprises of this year. Currently they have a 5-4 record and have been great offensively being 9th in points scored. They've been good defensively as well with being ranked 12th in points against them. I believe this team will go 10-7. 
Pittsburgh Steelers: The Steelers have been a big downgrade from last year currently sitting with a 5-3 record. Despite this team's current record this team has major problems now and going into future seasons. I believe this team's problem is QB Ben Rothlisberger. Big Ben has been very disappointing this year and has been regressing heavily from past years. My guess is this team will go 8-9.
Cleveland Browns: The Browns are 5-4 and have had some ups and downs this season. The Browns have a great running game but have been inconsistent through the passing game. They ranked 5th in defensive yards and have seemed great against the run and pass. I believe they'll go 10-7.