Apple Pie without the Pie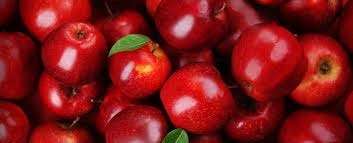 Apple pie? Nope! These are bloomin apples, and they are comin in hot this fall. Bloomin apples are pretty much apple pies, but they're gluten-free. The apple pie is in the apple itself! This is a fun to make and delicious dessert that will make everyone happy, especially your gluten-free friends. In honor of November being gluten -free month, I will teach you how to make this fresh fall desert.
Ingredients 
Cooking spray
4 tbsp. melted butter
1 tbsp. packed brown sugar
1 tbsp. granulated sugar
1/2 tsp. ground cinnamon
4 apples
8 chewy caramel squares
Breyers Natural Vanilla ice cream, for serving
Caramel, for drizzling
Directions
Preheat the oven to 375° and grease a medium baking dish with cooking spray. In a small bowl, whisk together butter, sugars, and cinnamon.

Slice the top off of each apple then use a melon baller (or a teaspoon) to scoop out the core. Using a paring knife, make two circular cuts in the apple. Place apple cut side down on a cutting board and slice crosswise, being careful not to cut through the core

Place cut apples in a small baking dish. Fill each apple with two caramel squares, then brush melted butter mixture on top. Bake until the apples are tender, about 30 minutes.

Serve warm with ice cream and drizzle with caramel.
I personally made these apples for Thanksgiving with my family, and they all enjoyed it so much that they requested I make it for Christmas. Many of my family members and friends are gluten-free so when I made them this dessert they were delighted and grateful. A definite 10/10 desert for the holidays.
The website I got this recipe from is linked below
Bloomin Apple Desert Recipe by Delish