Santa Clarita Runs on Coffee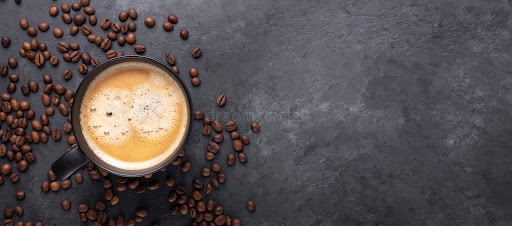 In the wise words of Hugh Jackman,"To me, the smell of fresh-made coffee is one of the greatest inventions."
Coffee seems to be a staple in every state, city and county in America. People of all ages drink coffee, and this is made clear here in our very own town of Santa Clarita. Here in Santa Clarita, there are an abundance of coffee shops to visit and try different coffees from. In honor of National Coffee Month a few students' shared their favorite coffee places to visit in Santa Clarita, according to local options. 
For all the coffee connoisseurs, it is important that the coffee they drink is made to perfection. Personally, I will only drink my coffee if it is made a certain way. According to Lauren Harman, a Senior at Saugus High School, Starbucks is her favorite place to get coffee. "I get a shaken espresso with sweet cream, and I like it so much because the servings are always good and the drink always has quality taste". Starbucks is quite frankly one of the most populated coffee shops in all of Santa Clarita and maybe even the world. Starbucks has always held up their expectations and standards when it comes to their quality coffee. 
Although Starbucks is one of the bigger names for coffee shops, Saugus Junior, Alessandra Herrera, says that her coffee place is by far better than Starbucks. "Havana Savannah is hands down my favorite coffee place. The coffee doesn't taste burnt and it is not over priced like Starbucks. I feel since it is not a big chain they take pride in what they brew and their prices are fair for the quality of the coffee. Best coffee ever". Havana Savannah is a lesser known coffee shop but it has been quite popular in the short time it has been in Santa Clarita. Not only does it offer unique coffee flavors, it has some very interesting and different cold tea flavors. 
Coffee is something that needs to be around every corner in every city. Many people use coffee as an energy booster but some just drink it for the taste. Everyone has different reasons to drink coffee, but whatever that reason may be or whatever your coffee preference is there will always be a coffee place for everyone's coffee needs.