5 Trending LA Restaurants You Must Visit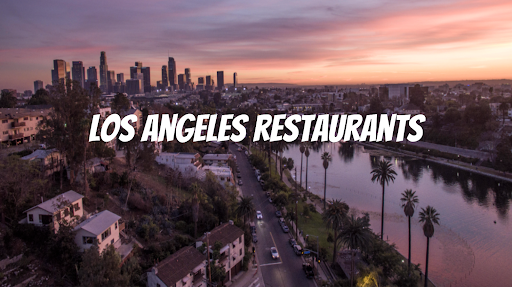 Los Angeles is full of the new hottest trends in restauranteering. These food joints are the most popular in LA and rightfully so. They have ratings as high as five stars and are flooding social media. Trendy food is becoming a popular topic in the 21st century and food is stepping up a level. Try these interesting and exotic restaurants to see what all the craze is about.
The first restaurant is Danny's Boy Pizza. This trendy pizza place has delicious New York style pizza. Their menu allows one to add toppings for 2-4 dollars. The diversity of their pizza is very unique, with tons of toppings to choose from. They also serve specialty beverages such as novelty lemonade, mexican coke, topo chico, and sparkling water. Also, they have sweets like Italian ice and cookies. Senior, Marina Provencio from Saugus High School says she would love to try this restaurant, for she has been to New York and loves their pizza there. She would love to try it here, closer, in L.A.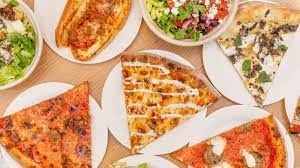 Next, many have been raving over the Vegan A.F. food truck. This trendy food truck travels all over Los Angeles, serving hundreds of customers daily. They are instagram based, and have new products monthly. Vegan AF food truck is a black owned business, supporting the BLM movement. Some foods they sell are loaded vegan fries, vegan spring rolls, gourmet lemonades and seltzers. Senior at Saugus Kayla Mallari says that this LA restaurant is one she would like to try the most. She loves LA street food and this has options that look really good!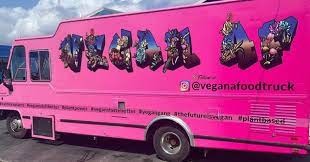 The vegan restaurant El cocinero is an amazing restaurant, serving delicious vegan mexican food that is still authentic. This Mexican restaurant focuses on keeping the culture alive, but also keeps the meals vegan friendly. They support animal rights and the environment. Some of their "meat" options are beyond meat, seitan chicken, vegan carnitas, and vegan chorizo. All of these meats can be put into quesadillas (dairy free), burritos, tacos, bowls, and plates. They are known for their very realistic taste of meat. Senior Ariana Cazar says that she has tried this restaurant before, and that she loved it. Cazar recommends this restaurant if one is searching for delicious Mexican food.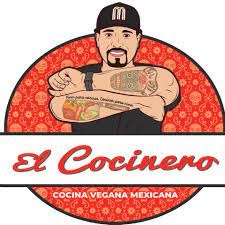 Next, we have True Foods, a health based restaurant with delicious American food. They are located in El Segundo, Santa Monica, and Pasadena. True Foods Kitchen provides healthy options that are plant based and other light meat options. They focus on serving only the freshest and most natural foods. They intend on providing healthy foods for people who restrict their diets. Some of the things on their menu is the Vegan Butternut Squash Pizza, with almond-milk cheese, a Vegan Double Cheeseburger, and a Grilled Chicken Avocado Wrap. Senior Jacob Solorzano says he would like to try this restaurant because he enjoys eating healthy, and has a constricted diet. Yelp says that it is mediumly priced and that reviews show it is well worth the money.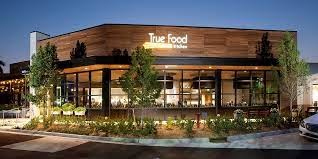 Next we have Bsweet Desserts. Bsweet is a very popular dessert joint that has a seasonal selection. Their menu changes weekly and monthly, and follows along with popular holidays. They have a variety of polyneisan bread puddings, countless cheesecakes, vegan and gluten free options, and currently have Halloween themed desserts. They are not only a restaurant but have food trucks that travel all over Los Angeles. Their products are priced fairly and reasonable, making it a nice affordable treat. Some pudding flavors of October are banana, chocolate, glazed donut, red velvet, salted caramel, ube (Filipino purple yam), peanut butter cup, pumpkin, and s'mores. Sophomore Joley Smith at Saugus, says that this looks like the best restaurant option. She has a huge sweet tooth, and she wants to try the s'mores cheesecake.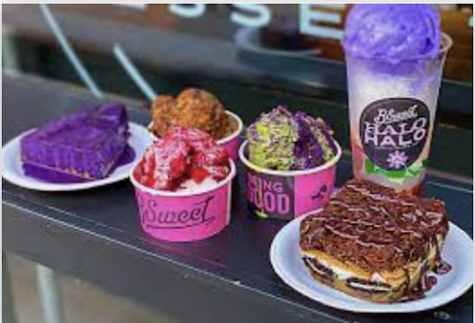 LA is clearly full of restaurants, with a variety of options for healthy lifestyles, and foodies. These trendy food joints offer something for everyone. These restaurants guarantee delicious food, a great experience, and will leave you wanting to come back for more.