Donda and Kanye Controversies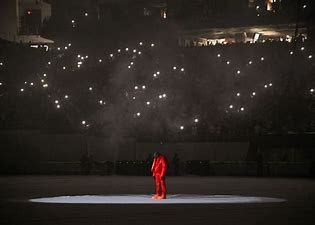 Kanye (Ye) West finally released his newest album, Donda, released on August 29, 2021. It was set to release on July 24, 2020, but after missing the deadline, West put the album on hold for about a year. Now after a couple years of absence from West, his album is here…with a lot of baggage.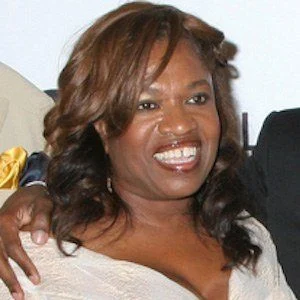 The album was named after the rapper's mother, Dr. Donda C. West, who unfortunately passed away in November of 2007 at the age of 58. She died a day after cosmetic surgery, but an autopsy revealed she had underlying heart conditions that allegedly caused her death. People who follow West's Twitter have noticed the beginning of his "breakdown" after his mother's death. 
The very first song, "Donda Chant", has been called "creepy" and "unsettling" by people on TikTok. However,most don't realize the chant's true meaning. The repetition of "Donda" during the 52 seconds was actually made to resemble his mother's heartbeat before she died. 
Several songs further into the album mention West's religious beliefs and conversion to Christianity, which has been seen as pretty controversial. NBC News published an article back in 2019 titled: "Kanye West's Christian conversion is less about Jesus than it is about Kanye", which discusses the controversies over his latest album at the time, "Jesus is King". West stated, "As humble as I can put it, [God's] using me to show off," and he later lists some of his own successes and how much money he gained. It's difficult to determine whether his conversion was only done for his own religious gain, or if it had been done just for the clout, but "I guess we'll never know."
Other dilemmas have arisen since the debuting. Antman Wonder, a composer, made an Instagram post on September 9th, claiming he and many other artists,producers, and composers were not featured or credited for their works in Donda. "Nothing should ever be released before it's licensed or contracted," he says in the caption of the post. The post contains a snippet of the music he claims to be his from the outro of "Believe What I Say", the 10th track of the album. Within the comment section are several other musicians that also claim to have not been credited for being featured on Donda. 
From the looks of it, West is having a hard time keeping himself in the spotlight. He had several hit songs in the early 2000s, and as time goes on, he's beginning to become less and less famous. It seems as though his controversy mostly lies solely on things he says or does; frequently, they are done for shock value or negative attention. These things could be him running for Vice President because he believes: "God has called for [him] to be the leader of a free world" back in October of 2020, or him delaying the Donda album dropping, the cause? West simply wanted Dababy to have a verse in one of his songs, "Jail". 
Despite the mind-boggling situations West gets himself involved, he's a man who has created an album that has been enjoyed by many and is currently tied with Eminem for the Billboard 200 Record; a chart ranking the 200 most popular albums in the United States. It's refreshing to know that deep within all the crazy nonsense West says, he has the heart to create a well-made album in memory of his mother.