Top 5 Fall Activities in California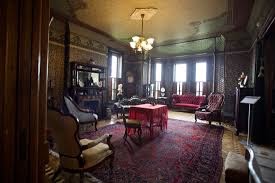 Colorful gourds, changing leaves, and the smell of pumpkin spice are just some of the many delights Autumn bestows. After suffering in the blazing heat for so long, many are anxious to celebrate and enjoy the Fall. There are a vast amount of activities to participate in to relish in the new season.
Irvine Park Railroad Pumpkin Patch
Located in Orange county, this pumpkin patch doesn't only sell pumpkins. Train and hay rides, carnival games, and haunted houses and mazes, are just a few of the many fun experiences it offers. Admission is free for all guests, but "activity tickets" are 6$ each. Parking is $3.00 per vehicle on weekdays and $6.00 for weekends. This exciting event is open from September 18th to October 31st.  
Los Angeles Haunted Hayride
Haunted hayrides are back! To continue this traditional favorite, one can find tickets online. The prices range from $30.00 to $110 for this daunting event. Thrilling activities such as trick or treating, scare zones, midnight mortuary, and The Dead End Diner are available.
Just a few miles away from San Diego is located the Whaley House Museum, or "The most haunted house in America". This real haunted house was built on the site of an old graveyard and gallows. Tours are finally available again, for sale online, after previously being closed due to Covid. Ticket prices are $10.00 for a daytime tour and $14.00 for an evening tour. These memorable tours are estimated to last about 30 minutes. The Whaley house welcomes all who dare to enter!
The Nightmare Before Christmas Concert
Though the Nightmare before Christmas can be considered a Halloween movie or a Christmas movie, this Live-toFilm event is sure to excite all. With Billie Elish as Sally, and Danny Elfman as Jack, this concert is located in the Banc of California and takes place from October 29th to October 31st. The concert begins at 6:30 pm on Halloween, while all other days follow the schedule 8:00pm to 11:00pm. Ticket prices are $99 to $130 and are selling out fast for this must-see event!
The biggest corn maze in the world is also in California! The maze has continuous, confusing paths and is located in Dixon, California.  This maze covers roughly about 60 acres of land. Due to the size of the maze, no one under 18 is allowed in without an adult. To enter, there is a fee of $18 per person. The vast, remarkable maze takes about 2 hours to complete. 
Ultimately, many people are excited to celebrate the Fall with these festive activities! The events listed above are highly recommended to enjoy the new season.