Inside of Bo Burnham's "Inside"
After the year we've had, you'd think everyone would hate the word inside. However, the opposite seems to be true after the release of Bo Burnham's new special called "Inside." Released in May of this year, Burnham's documentary had critics raving. This is one of the first specials he has released in five years after taking a break from doing live shows due to having panic attacks on stage.
Burnham is regarded as a comedy genius, poking fun at social dilemmas, as well as cracking dark jokes and always getting a laugh out of his audience. This special is no different. From the start Burnham is already making fun of the world around him while also creating this aurora of dark comedy. Before watching this documentary, there are several content warnings to be aware of. This documentary does not shy away from talks of suicide, depression, and a large amount of swearing and sexual jokes. Although it covers these subjects, it is still a fun and interesting documentary that deserves to be watched!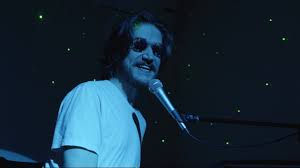 The documentary covers Burnham's journey through Quarantine and his own struggles with mental health while trying to come up with new material.  Independent online newspaper organization, Insider ironically covered the documentary states, "[Inside] shows all of Burnham's brilliant instincts of parody and meta-commentary on the role of white, male entertainers in the world and of poisons found in internet culture." The documentary pokes fun at stereotypes, giving the audience a reason to laugh at the world around them.
The minute "Inside" was released, fans were scrambling to watch it. The ratings were high, with a 93% from Rotten Tomatoes and 8.7/10 from the Internet Movie Database, IMDB The audience seemed to really enjoy the documentary giving it a 4.9 stars out of five!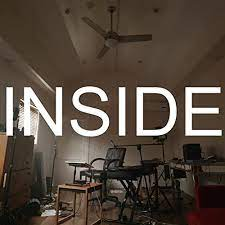 Similarly, when  the  soundtrack corresponding to the show was released to streaming platforms on June 10th, it had already reached No. 1 on Billboard Comedy Album Charts after just one day of tracking! The album has been viewed over 5 million times on YouTube and on Spotify. Not to mention, the song Bezos I has been listened to over 53 million times. Some of the top songs coming out of the Album have been "Welcome to the Internet", which has gained over 43 million listens on Spotify, and "Goodbye", which has gained over 24 million listens.
Several students on campus have their own opinions to share on the documentary as well, including an Saugus High School 10th grade student. She found the documentary to be interesting, stating that it stuck out to her. Seeing how the pandemic affected Burnham in the documentary changed her perspective on just how bad the pandemic was to some people. The Documentary did show a point of view of what people went through during these trying times. Overall, she stated "Inside tackles a lot of topics about the pandemic and important subjects like mental health. The songs are also very well written and I always find myself coming back to them." Speaking very highly of it, she recommends it for others to watch.
If students have the opportunity to, it is suggested to pull up a chair and hop on Netflix to watch this outstanding special. Understand that this is not for the lighthearted, but is still a great watch. So, spend a day "inside" to watch the special Inside, you won't regret it!