5 Relaxing Things to do Outdoors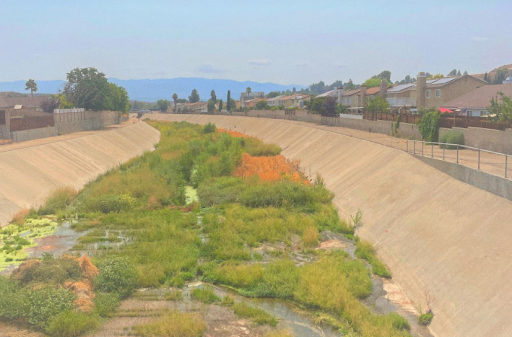 After so much time spent quarantining inside, many teens are looking for activities to enjoy to encourage them to leave their houses. Santa Clarita is filled with many options. Here are 5 stress-relieving things to do outdoors in SCV. 
Santa Clarita Valley is a large place, but finding activities to do can be challenging. Now that school is starting, students may struggle with stress. When that occurs, why not do some of these relaxing outdoor activities?
Go for a walk. 
Although it may be commonly suggested, going for a walk around the neighborhood or to the park can be very helpful. According to an article titled, "How Walking Can Benefit Your Mental Health," from webmd.com, "It [walking] has a positive influence on your hypothalamic-pituitary-adrenal (HPA) axis, which is your central nervous response system." As the HPA axis is responsible for one's response to stress, walking reduces stress. As stated in webmd.com, some health-related benefits include improved sleep, increased energy stamina, and weight loss. 
Meditation
Meditation is good for the mind and body, especially outdoors. Meditating has a ton of mental health benefits, like reducing stress and anxiety while increasing patience and tolerance. Meditating outdoors can rid one of all the pesky distractions from the indoors, and cause greater focus and awareness. According to an article titled, "Meditating Outside | Benefits & Joys of Meditating in Nature," from mindworks.org, "At the same time, the usual distractions seem far away and somehow less important." Meditation trains one's attention and awareness; therefore meditating outside is beneficial. Meditating outdoors also helps reduce anxiety and depression, according to rei.com. 
Garden
Gardening can be a fun and calming activity to do outside. Not much is needed, but benefits include relaxation and productivity. Even just planting a small patio garden is a great way to start and to de-stress. As claimed by the article "How and Why Gardening Is a Natural Stress Reliever" from  verywellmind.com, gardening has been proven to reduce stress. A study showed that gardening after an overwhelming activity, when compared to reading, "[gave the gardeners] a significantly greater decline in stress (as measured by salivary cortisol, a stress hormone), as well as a full restoration of positive mood." This is due to factors such as sunlight, nature, and creating something that one can be proud of.
Yoga
Yoga is another de-stressor that can be performed outdoors. Doing yoga outside releases endorphins- the chemicals to relieve stress- and increases self-confidence, according to the article "What are the Benefits of Practicing Yoga Outside?" from buff.com. Doing this exercise outside also helps individuals reconnect with nature, which increases fitness levels. It may seem awkward to do at first, but once it becomes a daily or weekly practice, whipping out a mat, walking outside to the backyard, and playing a beginner's yoga YouTube video will feel natural. This short 10 minute Yoga for Beginners video can help you get started. Adding yoga to the daily routine will relieve stress, increase self-esteem and fitness levels. This way one also has more room to breathe, compared to being indoors in a stuffy house.
Going for a run
Running or jogging are simple tasks that have the positive effects of being outdoors and decreasing stress levels. All that is required is one's self, water, and some spare time. Physically speaking, running outside burns calories, allows exposure to Vitamin D, and more muscle is worked. Mentally speaking, an article from shape.com titled, "6 Reasons to Ditch the Treadmill and Take Your Run Outside" provides evidence that when running outdoors, people "enjoy a significantly greater energy boost and drop in tension, anger, and depression compared to when they run indoors." This alone should increase motivation to go for a quick 30-minute run. Running before school can provide more energy and allow preparation for the day ahead. 
Doing things outdoors can be a great way to reconnect with nature. There are many benefits to doing said activities outdoors, compared to indoors. So why not give it a try and take up gardening, or go meditate for 15 minutes outside? These activities are proven to lower stress levels as well, allowing relaxation and happiness. Taking care of one's mental health is especially important during this period with COVID-19.