School is Back in Session Centurions!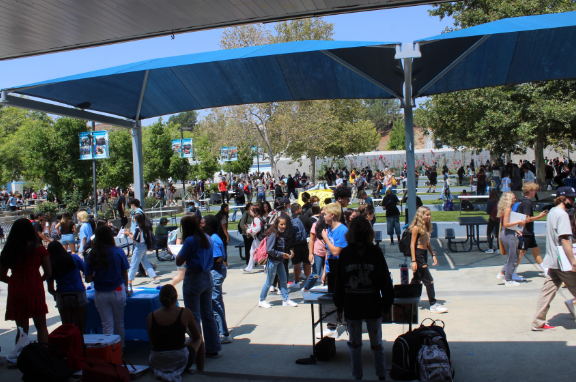 Say "goodbye" to distance learning and "hello" to in-person classes again! Students of Saugus High School begin to find their way around campus, after living the never-ending Zoom life.
As schools reopen, keeping the spread of Coronavirus to a minimum has been a concern for many. Yet, the CDC (Centers for Disease Control and Prevention) released their recommended guidelines to re-open schools in a safe manner. 
For instance, the safety measures regarding the mask mandate include: "Masks are optional outdoors for all in K-12 school settings…[students] and adults in K-12 school settings are required to [wear] mask[s] when sharing indoor spaces with students." These regulations have been set in place, in hopes to reduce the chances of returning to distance-learning once more.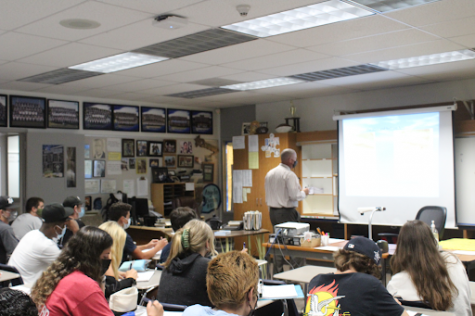 Principal of Saugus High School, Mrs.Peterson-Henry, shared her regards with the spread of Coronavirus at her school: "Morning check-in is really important. Students need to have their IDs and parents/guardians need to complete CrisisGo every school day before students come to campus. Students also need to make sure they keep their masks on properly when they are inside." Principal Peterson-Henry adds that Saugus is doing a great job with these safety measures, and we must "keep it up!"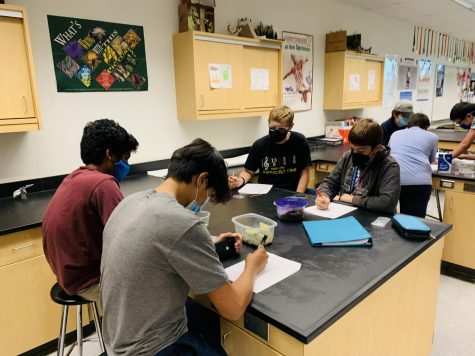 Re-introducing the ways of in-person schooling has given students the opportunity to reinvent themselves in the midst of returning to campus. 
Saugus High School's Junior Executive Ambassador for ASB, Makenna Ivey, includes some of the ways she has taken the opportunity to reinvent herself: 
 "My style has definitely changed by getting a new haircut, and I have been able to meet so many new people from my classes and around campus." 
While it may be thrilling to reunite with some familiar faces, always be open to making new friends, changing up the scenery during lunch, or even creating new goals to guide the way to what some would consider "A Fresh Start".
It is without a doubt that transitioning back to the early mornings and late-night homework sessions will not come easily for all…But you are not alone!
Advice from one of Saugus High School's English teachers, Mr.Del Rio, offers his best tips for students and their academic routine: "Taking advantage of your planner is a start, but actually starting to plot the times you are reasonably going to get the work done will help most."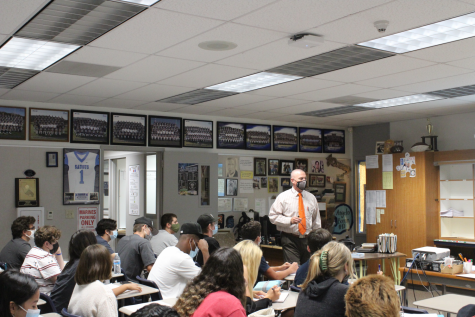 Del Rio adds, "always remember that there is a bigger gain and goal from life at school…know that failure will happen along the road and it is okay to seek help to get back on the road." 
The opportunities for this 2021-2022 school year are endless. With a positive, driven mindset…you are guaranteed a successful and exciting future moving forward!