New Movies That Are Coming Out This Season and Summer
With the pandemic, businesses have had to take precautions when opening. Cinema chains including American Multi-Cinema (AMC), Cinemark, and Regal all have started reopening their theaters all around the country. These opened theaters have the chance to allow people to enjoy new movies in a safe environment. 
Many movies that people anticipated seeing in theaters moved onto streaming services. Hollywoodreporter created a list of  a few movies that came out in April and are coming out in May. This list "does not include titles getting a limited release or going to streaming-only." This list includes the movies, and their release dates: The Unholy– April 2, Voyagers– April 9, Mortal Kombat– April 23, In the Earth– April 23, Wrath of Man– May 7, and Those Who Wish Me Dead– May 14.
Variety continued the list, adding "the most anticipated movies coming in 2021." During May there are still some movies that fans and audiences are excited to watch. On May 28, the films Cruella and A Quiet Place Part 2 are set to be released. In the Heights kicks off June releases, and is being released on the eleventh, followed by Pixar coming-of-age movie Luca, on June 18th. The rest of Variety's list includes: Fast & Furious 9– June 25, and Zola- June 30. 
July is also a pretty big movie release month this year, with some blockbusters fans on the edge of their seats wanting to watch Black Widow and Forever Purge, which are two long- awaited movies. Black Widow is known to be a standalone Marvel film of Scarlett Johansson playing her Avenger, Black Widow. This film has already been pushed back, but fans are now excited to finally see it in June. "The Purge" series is set to come to an end with its fifth movie," Variety noted. This final movie is described to take place following the events that occurred during "Purge: Election Year." 
More of June's releases include: Space Jam: A New Legacy– July 16, The Green Knight– July 30, and Jungle Cruise– July 30, which wraps up the movies that are planned to be released during the summer. One big hit that is coming on August 6 is The Suicide Squad. Even though it will not be released in the summer months, the sequel will be premiering in the theatres and on HBO Max as well. The French Dispatch, Wes Anderson's latest film, is also set to be shown in summer, but no specific date was listed. summer 
The summer of 2021 is planned to be filled with many new movies. Theatres have to follow the safety guidelines, so their business can allow more people to enter and watch these new movies. A more detailed list of the movies and some more movies coming out later in the year can be found on Variety's website: 
About the Writer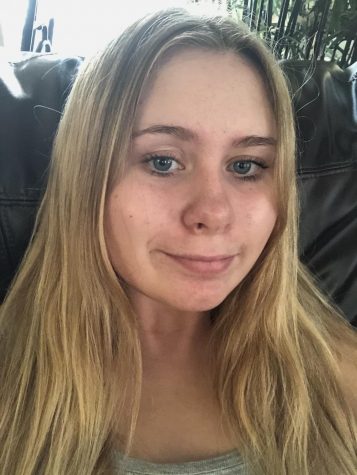 Kylie McLean, The Scroll, Staff Writer
Kylie McLean is a 9th grader who enjoys spending time with her friends and family, and playing volleyball. She loves animals and would like to be a zoologist....